Haymarket Park and Bowlin Stadium welcome limited fans for the first time in nearly a year
Nebraska baseball and softball played home games on Friday. Limited fans were allowed.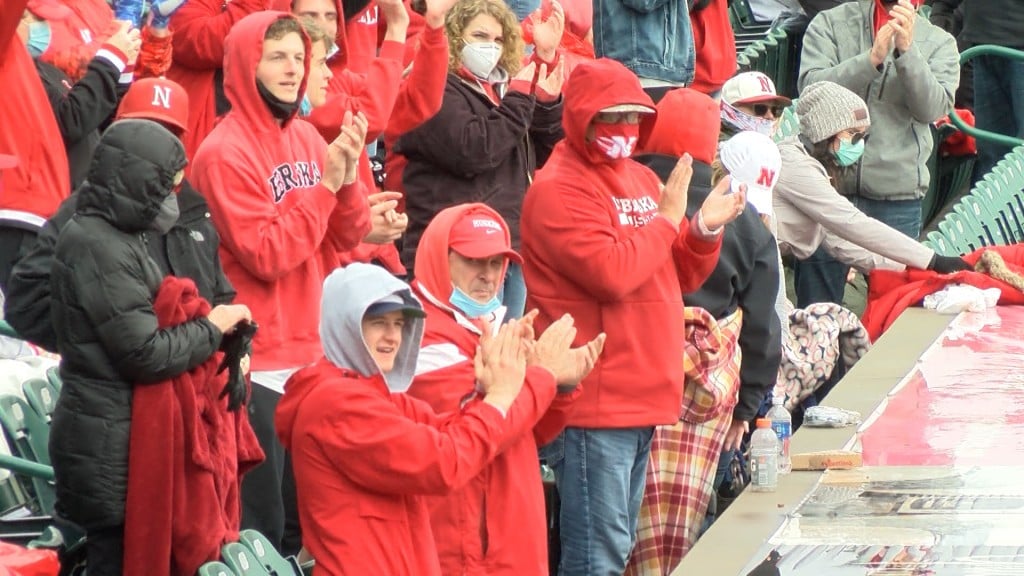 LINCOLN, Neb. (KLKN) – Thousands of Husker fans lined up outside of Haymarket Park on Friday just before Nebraska baseball's match up with Minnesota. The Big Ten Conference loosened restrictions earlier in the week. This was the first major Husker event with fans in nearly a year. Season ticket holders got first dibs on buying tickets earlier in the week.
Gates opened after 1 p.m. on Friday. Fans like 12-year-old Leah Wheatley and her nine-year-old sister Emilee were the first fans in line, along with their grandparents.
"I've always came to the game since I was a baby," Leah said. "I guess I've always grown up with it."
There were 2,700 fans allowed into the ballpark. Masks and social distancing were required, but that didn't bother the fans at all.
"I just love baseball," Husker fan Bernice Rinne said. "I had four boys. I lost my husband in 1967. They all loved baseball. I'll come if I put a mask on."
The Big Ten loosened restrictions for other sports as well, allowing 2,400 fans for remaining volleyball matches and 675 for soccer and softball.
Husker nation is just happy to be back in the stands.
"It's wonderful that the country has gotten things together where things can happen again for everybody," fan Mark Oltmann said.