Helping hands: child care centers hope to stay open through coronavirus outbreak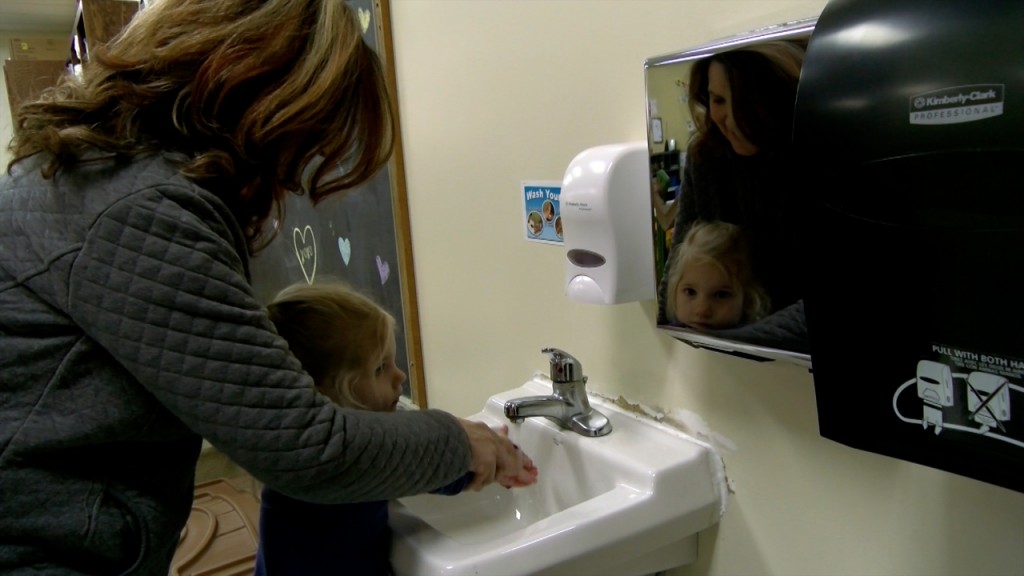 The coronavirus is providing a challenge for parents. So child care centers are trying to step up to provide the care these parents need to work through the crisis.
A daycare in Waverly, called Little Junction Development Center hopes to stay open through and through.
"Who wants to go was their hands with me? Charlie? You want to go with me? Yeah let's go wash our hands," said Delana Stickney, owner of Little Junction Development Center. "Oh boy she's ready."
"So first thing we want to do is teach the kids how to cough properly, how to sneeze properly, and how to wash their hands continuously, whether they touch their face, put their fingers in their mouth, let's go wash their hands," said Stickney.
Stickney helps Charlie wash her hands. "One, two, three, four, five, six, seven, eight, nine, ten…"
And the other kids count along. "Eleven, twelve, thirteen, fourteen, fifteen…"
"Sixteen, seventeen, eighteen, nineteen, twenty. Good job," said Stickney. "So I had a conversation with my kids today on who all heard about the coronavirus. Nine out of ten raised their hand."
"Well I feel it's going to be very important for us to stay open if we possibly can for all our parents that are in work in the healthcare field, our teachers that will be teaching from home, the insurance companies and the people that need to go to work. So, for me, I might change my hours a bit just for a cleaning purpose, but I plan on staying open and being proactive with everything we do," said Stickney.
As of Tuesday, another child care association in Waverly called Viking Discovery Program says the 10 person limit is providing some challenges. They had to shut down their main operations due to DHHS guidelines. However, they're working to allow their employees to work from home, and take in no more than 9 children for daycare.