Hundreds gather in rally for missing 11-year-old
Ryan Larson, an autistic 11-year-old boy from La Vista, has been missing for 11 days now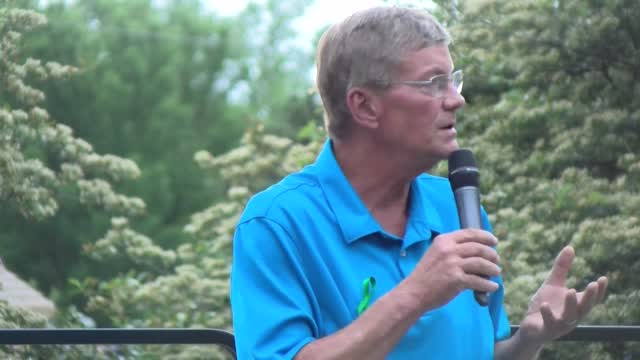 LA VISTA, Neb. (KLKN)- Wednesday night Nebraskans gathered in La Vista for a rally held for the missing 11-year-old boy Ryan Larsen.
Hundreds came together at Central Park in La Vista to rally around Ryan Larsen and his family, speaking on the continued efforts to find the boy who has been missing for 11 days now.
People wore green bows in support of Ryan and the fact that he's a missing child.
La Vista's Mayor, Douglas Kindig, said to the crowd, "We're not going to give up hope, we're going to continue to have every resource we have to try and find Ryan."
SEE ALSO: Walnut Creek area back open after authorities find no sign of missing boy