Hundreds participate in a Lincoln car show and use social distancing
A lot of people here in Lincoln maintained their social distancing in a unique way, with cool cars!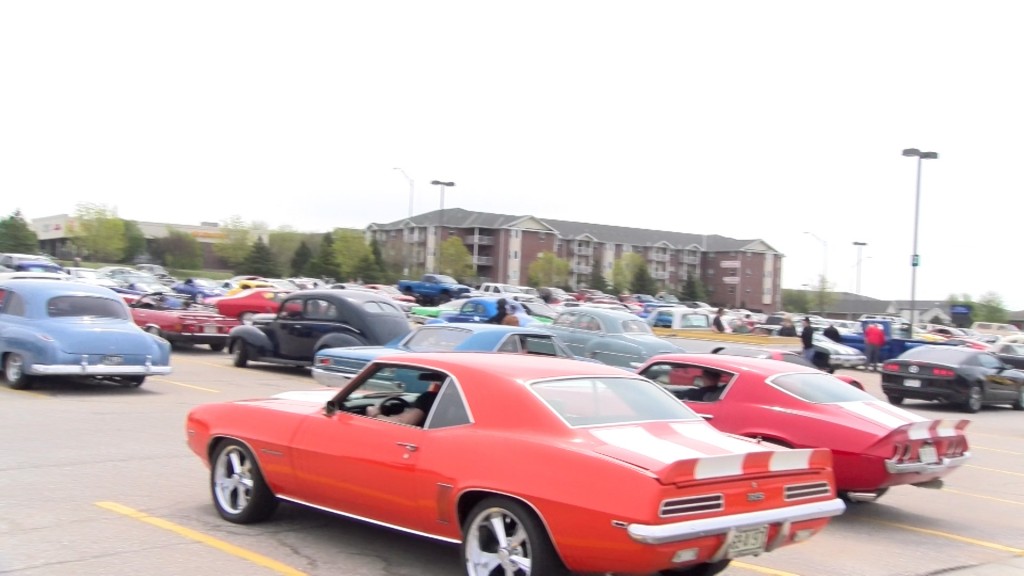 A lot of people here in Lincoln uniquely maintained their social distancing, with cool cars!
Drivers and families came to watch a car show on Saturday to blow off some coronavirus blues.
Hundreds gathered Saturday to take part in an event called Corona Cruz 2020.
The car show gave outlets to those affected by the coronavirus.
One couple decided to maintain social distancing in their car.
"We both have some health issues," says Carlene Mueller. "We're over the age where we are in a high–risk category. I have heart and lung problems. He has high blood pressure and we just have tried to stay home and be cautious and stay well," says Carlene Mueller.
A retired pastor says the coronavirus changes have been a bit difficult so to get outdoors and see people is refreshing.
"I'm not able to hug my grandchildren, our church services are being streamed and they're doing well but it's very different," said Dan Safarick. "So it's frustrating, but I'd like to get my '41 Chrysler out (for the show)."
Many drivers wore face masks and maintained a social distance or stayed in familiar groups.
A stay at home mom says she grabbed the chance to have a fun outing with her family.
"I guess that's why we're so excited to get out for a little bit," says Anna Kugel. "So anything to get out so yeah it's been we've had to be a lot more creative with what you do day to day and morning to evening.
She adds just seeing the crowds and cars is therapeutic.
"I mean we're made for relationships and we definitely need each other and to be able to see each other and it just is something that so important," adds Kugel.