Husker homecoming queen takes on 'American Ninja Warrior'
Climbing around her family farm growing up helped prepare for the popular TV show's obstacle course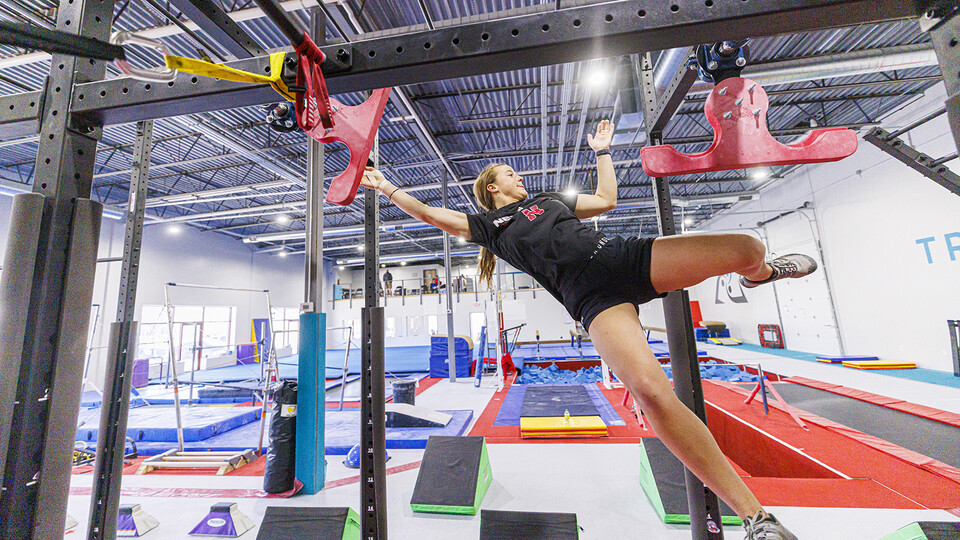 LINCOLN, Neb. (KLKN) – The University of Nebraska-Lincoln's homecoming royalty is not your typical homecoming queen.
Leigh Jahnke, 22, was crowned back in October.  On March 20, she headed to San Antonio to compete for a spot on the next season of "American Ninja Warrior."
Competition results won't be made public until the show airs in the summer.
This will be Jahnke's second time competing in the American Ninja show.  She applied in 2019, after reaching the competition's minimum age of 19, and made it far enough to be featured on TV.
Jahnke grew up on a farm about 10 miles north of West Point, Nebraska, with her parents Terry and Kristy Jahnke. When she was young, she used to climb on cattle chutes and swing on ropes in the barn.
Jahnke's favorite obstacle is called the salmon ladder, which has no rungs.  Competitors hang by their arms from a pole and launch their bodies and the pole into the next position slightly above them each time until they reach the top of the 12-foot ladder.