Husker men's hoops dealing with injuries ahead of Ohio State matchup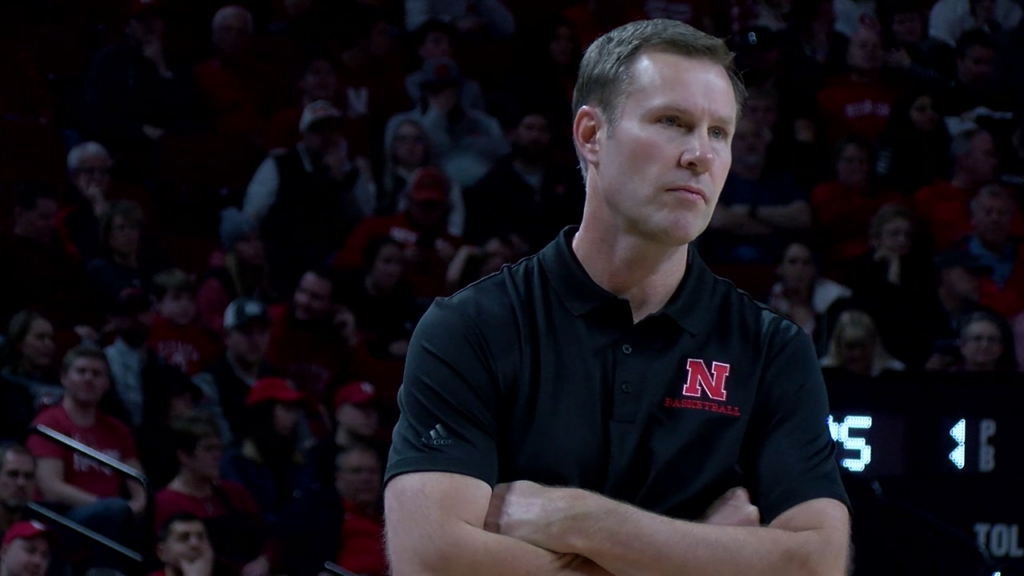 LINCOLN, Neb. (KLKN) – Nebraska men's basketball is dealing with several injuries heading into Wednesday's game against Ohio State.
Head coach Fred Hoiberg gave updates on three injured players – Sam Griesel, Juwan Gary and Blaise Keita – during a Tuesday press conference.
Griesel, who was injured during the Purdue game on Friday, has been practicing.
"He went about half of yesterday's practice and participated pretty much right up until the end today," Hoiberg said. "And he felt good this morning; that was the best sign."
Gary, on the other hand, could be out for a while, according to Hoiberg.
The junior forward was taken out of a game last week against Illinois after suffering a shoulder injury.
"He's gonna be out for a while," Hoiberg said. "He got a scan yesterday, and he's gonna go see his shoulder specialist tomorrow."
Hoiberg said the team would provide an update once they hear from the specialist, but the Huskers hope to have Gary back before the end of the season.
Keita, who is recovering from a high ankle sprain, is expected to play against Ohio State, according to Hoiberg.
Despite the possible returns of Griesel and Keita, Hoiberg said the Huskers are going to have to step up.
"We're going to need a group of guys to step up," he said. "We're not going to get it all from one person."
The Ohio State Buckeyes are currently sitting at a 10-7 record (2-4 in the conference) and are coming off an overtime loss against Rutgers.
Hoiberg said the Buckeyes are "very talented," but Nebraska needs to defend home court — and respond to recent struggles with a win.
"We've had two in a row now where we got it handed to us a little bit," Hoiberg said. "And we got to show some pride tomorrow, come out and get our fans behind us early."