Husker Nation impresses Irish Delegation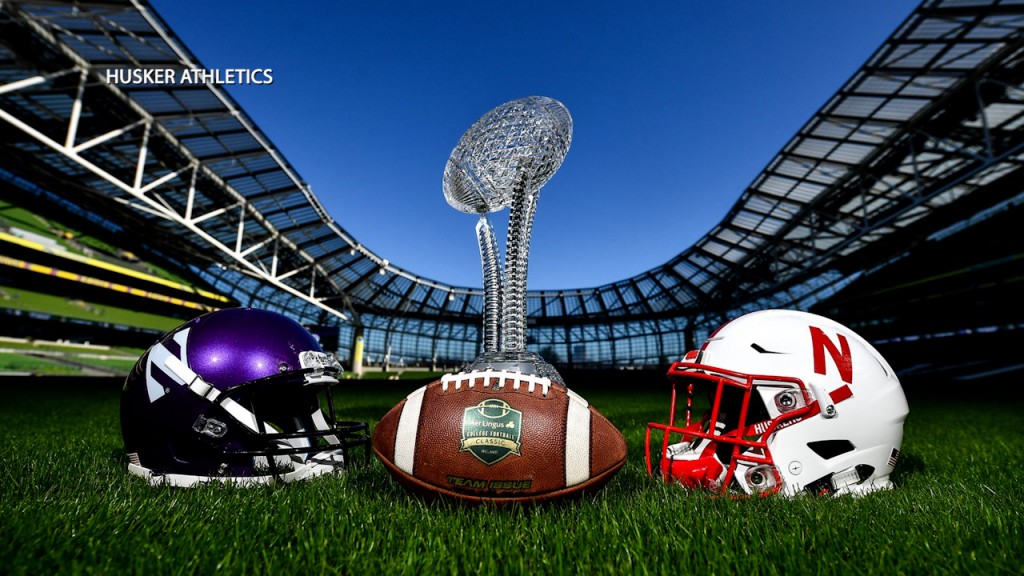 LINCOLN, Neb. (KLKN) – August 27th, 2022 will be a game Husker fans will never forget. The Cornhuskers will be facing off against the Northwestern Wildcats all the way in Dublin, Ireland.
Kevin Byrne, the Consul General of Ireland based in Chicago, says Dublin is ready to welcome Nebraska fans with open arms.
"We're hoping Husker fans will turn Aviva Stadium, which is right in Dublin city center, into a sea of red," Byrne said. "The stadium seats about 50,000 folks."
Byrne traveled to Nebraska this past weekend to check out everything the 'Good Life' has to offer, including a trip to Memorial Stadium, which blew him away.
"I just have to say, folks in Ireland are in for a real treat. The energy of Husker fans is something I don't think I have ever seen in my lifetime," Byrne said. "It was just phenomenal being in the stands and feeling the energy and support for the Cornhuskers on the field. The stadium is incredibly impressive with 90,000 people."
The big game next year is the start of a new series Ireland is launching to be the home of college football in Europe.
The Aer Lingus College Football Classic will consist of a new game every August in Dublin.
And what better team to start this whole adventure off, than with the Huskers.
"The Cornhusker's are fans like no other and what better way to show Ireland and Dublin the strength and the pageantry and the support that fans have for their teams than to bring over the Cornhuskers," Byrne said. "And than why Northwestern, well Chicago is a very Irish city that turns their river green, so we thought we'd be able to give a great welcome to both teams."
During Byrne's trip, he was presented with a couple of awards by Governor Ricketts.
Byrne is now an Honorary Nebraska citizen and Admiral in the Nebraska Navy. He hopes meeting with the Governor and other Nebraska leaders will promote future trade relations.
If you're interested in seeing what the luck of the Irish can do for the Huskers, tickets and packages are already on sale. Click HERE for more information.