'I was surprised': Despite no symptoms or exposures, Test Nebraska tells Lincoln woman to get COVID-19 test
A Lincoln woman was confused after qualifying for COVID-19 test even though she didn't meet any of the required criteria.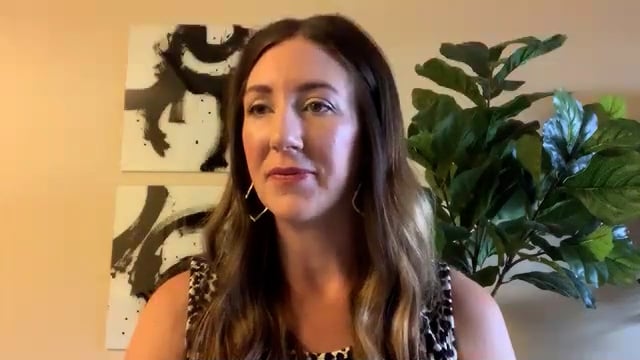 As Iowa moves to change their Test Iowa initiative to allow anyone who wants a COVID-19 test to get one, Nebraska residents still need to meet certain qualifications or have a doctor referral.
That wasn't the case for Ashlie Hadden, a healthy, 33-year-old working in pharmaceutical sales, however.
Hadden says has been working from home since early March, and that she has taken all precautions regarding COVID–19, and has been participating in the test Nebraska survey weekly, as she recognizes the importance of the state gathering the data.
She was surprised when this week she qualified to be tested.
"I have not had symptoms, I have no known contact with anyone with the virus, I'm not a front line worker, I don't live with anyone who is, same with meat packing plants, and I don't have any pre–existing conditions," Hadden tells Channel 8.
The Test Nebraska initiative has been used to help identify areas of the state where the virus is concentrated is designed to test individuals who meet the following criteria:
Those who are symptomatic
Anyone who may have been exposed to the virus
Those with underlying health conditions
Healthcare and front line workers
Anyone 65+
Ashlie reached out to Channel 8, hoping to share the news that the initiative is now expanding their testing. She assumed Test Nebraska was now testing people who don't meet the criteria to help identify any asymptomatic carriers. But – that's not the case.
Governor Ricketts Wednesday saying people are not being accepted unless they are symptomatic or priority, which, according to Ashlie, she's not.
"We prioritize health care workers, first responders, food process workers and people over 65 [they] do not have to be symptomatic to be prioritized to be tested. . . people are not just being accepted to be accepted, we're still looking at the priority," Governor Ricketts said during his daily coronavirus update briefing.
Now, Ashlie is disappointed to hear testing is still limited, and she hopes it can be expanded soon.
"To me it's really important if the risk lies in asymptomatic transmission that we get a handle on what's the level of infection in our community for those folks who aren't showing symptoms and aren't necessarily high risk. That, I think, would give us a better idea of what's going on," she says.
Channel 8 reached out to Test Nebraska to see what may have caused the website's algorithm to select Ashlie for a test, but we were unable to get a response.
As of now, the campaign is not looking to test asymptomatic carriers.
Ashlie received her results less than 36 hours later – she tested negative.