Indigenous woman makes history creating art for the Super Bowl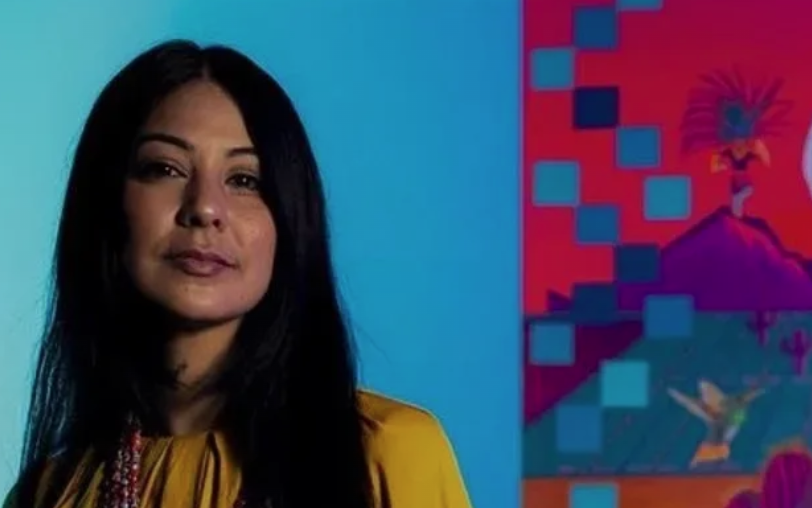 LINCOLN, Neb. (KLKN) — From humble roots, to making history.
An indigenous woman gets the chance of a lifetime to show her talent at the nation's most anticipated televised event.
Lucinda "La Morena" Hinoios is the first Chicana indigenous woman to create artwork for the super bowl.
Her 9,500 square foot mural is the largest painting the NFL has ever commissioned.
It features the White Tank Mountains, an Apache woman and of course, the Lombardi trophy.
Hinoios says getting here took faith and determination.
She started painting again in 2011, in order to pay for her sons' football seasons.