'It's amazing': Zoo Bar owner receives mystery apology letter full of cash from person who broke bar sign 45 years ago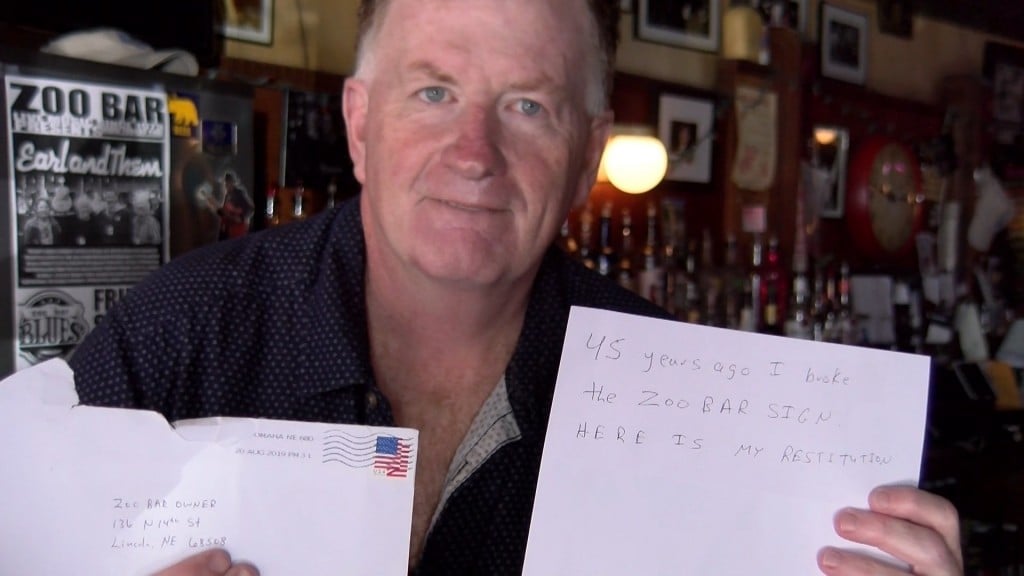 At first, Pete Watters wondered if it was just another weird or angry letter from a disgruntled patron. After all, he's gotten a few of those over the years.
But when he opened an Omaha post-marked envelope, pulled out the letter, saw the five one-hundred dollar bills inside and began reading, he quickly realized it was something else entirely.
The hand-written letter, addressed only to "Zoo Bar Owner" – a title Watters has held for the past 18 years – was short and to the point.
"45 years ago I broke the Zoo Bar sign," it read. "Here is my restitution."
No name, no return address.
Watters' initial reaction was laughter, but then he thought about it a little more. Somebody was trying to clear their conscience.
"Nothing like this has ever happened that I can remember," he said.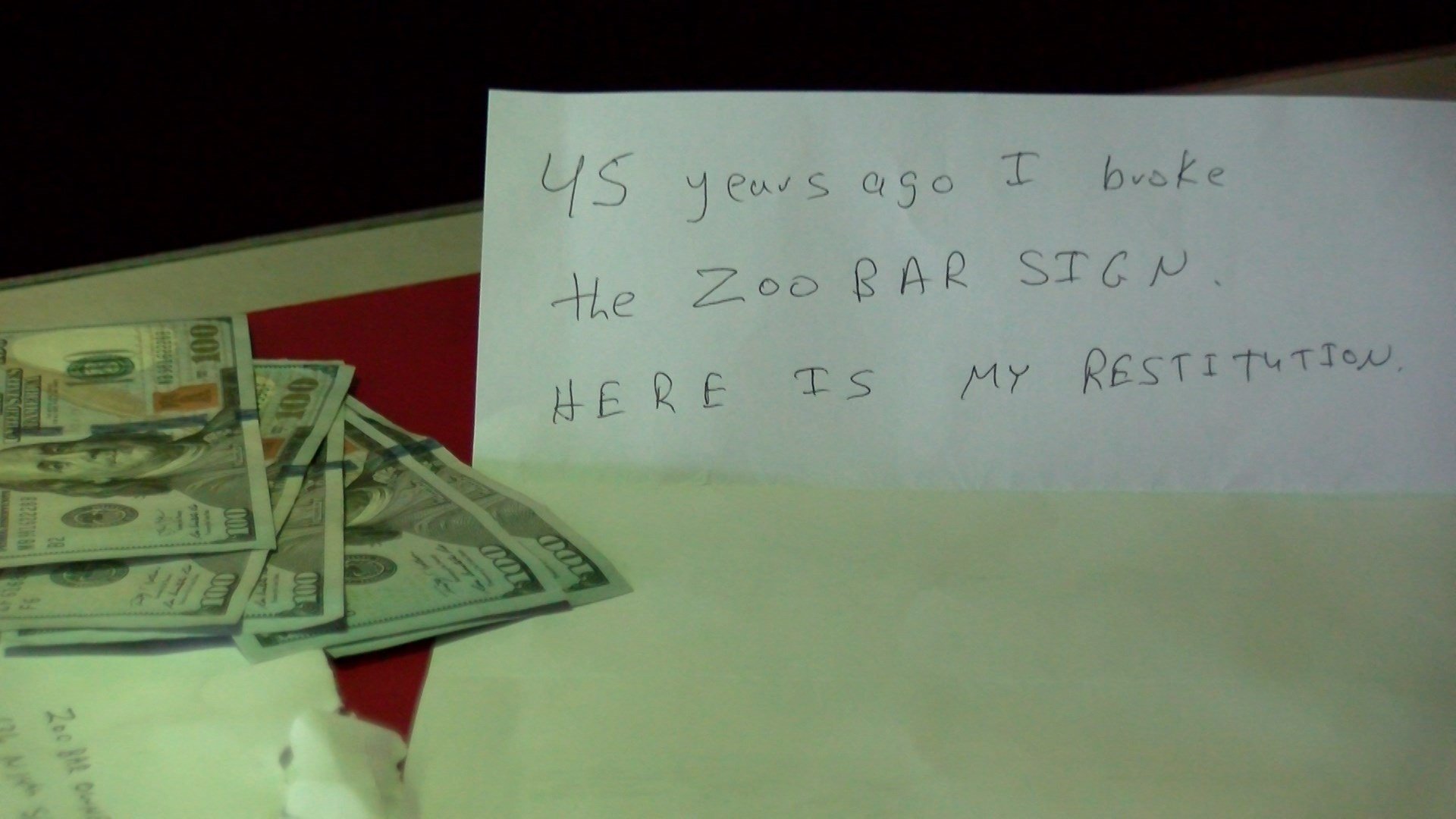 The bar recently celebrated its 46th anniversary, meaning whoever wrote the letter was likely one its first patrons. It would have happened more than a decade before Watters, who has been a part of the bar for 32 years, was ever there.
"This has nothing to do with me personally, it's that they care about the place," Watters said. "And that is humbling."
Watters says the bar maintains a loyal, tight-knit group of patrons – and that it's not the first time someone has provided a little cash to show their appreciation.
"We're lucky," he said. "We've got some people that really care about the place. They go above and beyond."
But what to do with the surprise cash flow? Watters says he's still still tossing around ideas. Maybe he can tie it into a promotion, or use it for renovations.
Whatever he does, he says he wants it to be fun. And he wants the mystery donor who sent the letter to know how much he appreciates the gesture, and to have the peace they're seeking.
"I have no idea, this person may still come here. Or they're just trying to clear their conscience," Watters said. "It's a really, really kind act that's for sure."