'It's like watching a dream burn:' Local farmer's harvesting equipment set on fire
A fourth generation farmer's harvesting equipment was set on fire on Thursday.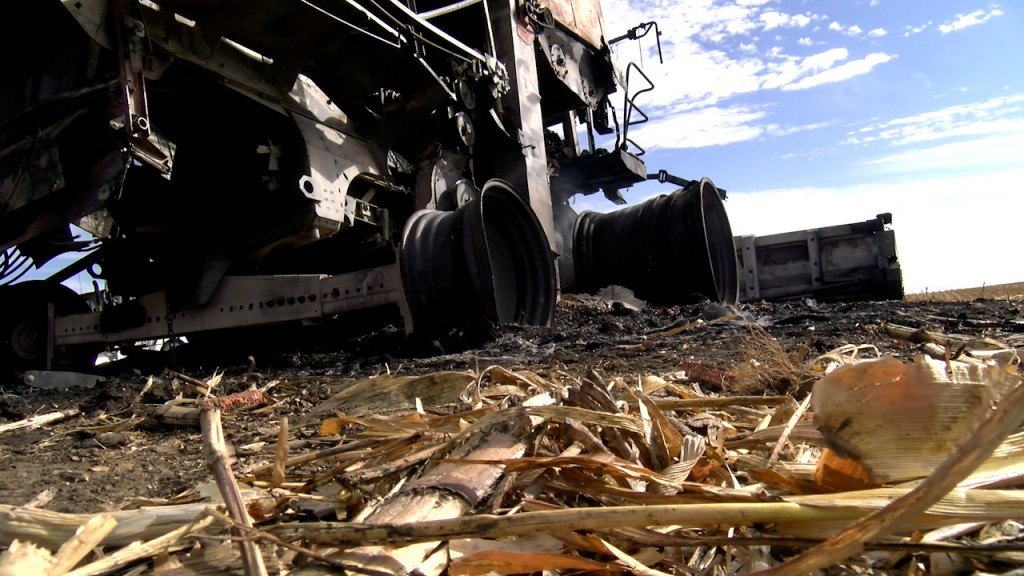 LINCOLN, Neb. (KLKN) – Jonathan Rempel recieved a phone call on Thursday morning from the Sutton Volunteer Fire Department. The department told him several pieces of equipment in his cornfield had been burned. He couldn't believe it.
"I said no, this doesn't happen. Pranks aren't funny," Rempel said.
His father and close friend arrived at the field before Rempel. They saw the damage, and broke the devastating news. Rempel said they let him know that it was real, and life would be very different after that day.
As a fourth generation farmer, Rempel owns land just north of Sutton. With harvest season in full swing, the news was devastating.
"It's like watching a dream burn," he said. "It's like watching your plans, aspirations, be destroyed in front of you. It's heart-wrenching. It's catastrophic."
A tractor, combine and corn head and two semis were all set on fire. No one knows who is responsible for the fire or the motive behind it. Authorities and the state fire marshal are still investigating.
Rempel said there are kind people out there, and not everyone is cruel. He's thankful for the support of his family, community and everyone that has reached out to help. Even though harvest season has started, Rempel is remaining optimistic.
"Life's hard. It's hard for us in all different ways. Be kind. I didn't go looking for this. It found me, and I don't know why. There's a reason and it's okay."
If you're interested in helping with expenses, you can check out the Rempel's GoFundMe.