Juneteenth rally brings hundreds in Lincoln
Music, dancing and spoken word all was heard at the Juneteenth rally this evening.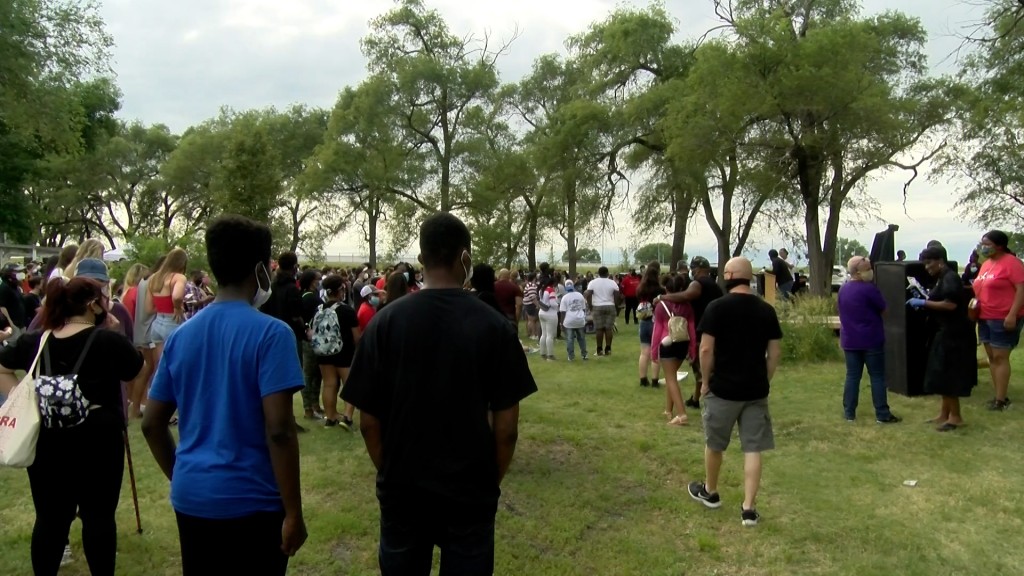 Music, dancing, and spoken word all were heard at the Juneteenth rally, Friday evening.
Hundreds gathered at the Indian center to celebrate Juneteenth, a day when we mark the end of slavery in the U.S.
"Juneteenth is of the emancipation proclamation so its extremely important that we as African-Americans and just everyone participates in this event especially with what's going on in the united states today," said Sharlyn Bullock, a singer.
One attendee brought her family to the rally.
"It's time for everyone to stand up and take a stand and I feel like being part of that," said Alante Carter. "As young as I am and as young as my cousins are it's just something we have to get out and do to help our people."
Channel 8 caught up with volunteers before the event began and they say it's needed right now.
"I feel like its a day to relax because there's been a lot going on and this is just a really healing event and a peaceful one," said Jessica Wilkerson, a volunteer.
Masks were required to attend. Music, poems, and words of encouragement were given by leaders in the community.
"I think we are heading in the right direction," says Marla Styles, another singer at the event. "I think the more of our youth get involved and see more of the history of which we came; that it points us towards a brighter tomorrow as they are taking on their roles. I'm hopeful they can take us and I'm proud to be able to support them."
Lincoln's mayor was at tonight's event with a special proclamation, naming Juneteenth an official holiday for the city.
"Making sure we're all reconnecting ourselves to the notion that a move to an equitable world and that black lives matter and affirm black heritage and history and promote that rich history," said Leirion Gaylor Baird.
The mayor says she was very inspired by the young people leading tonight's rally.