Jury finds Joshua Keadle guilty of second-degree murder of Tyler Thomas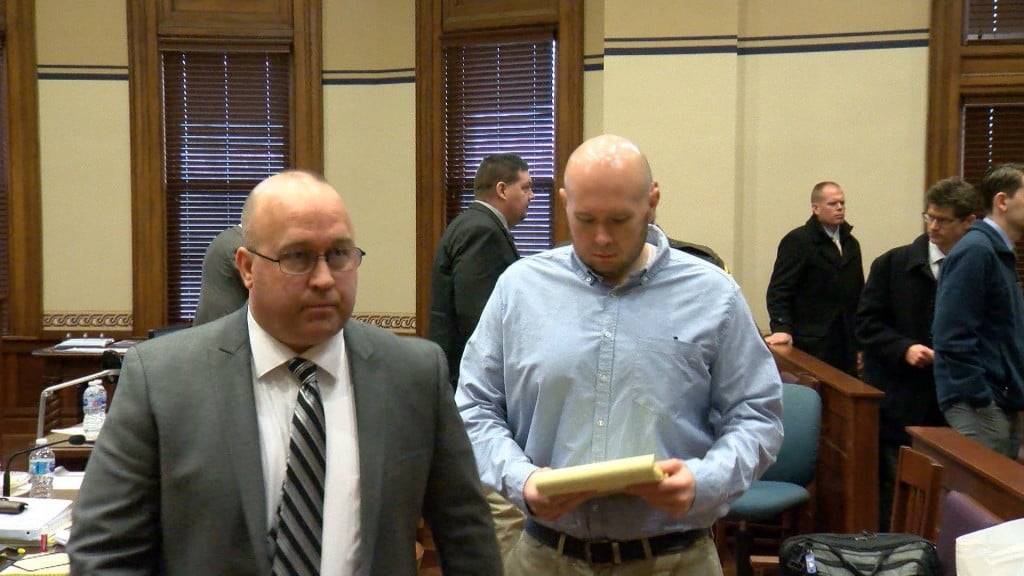 A jury has found a man guilty of the murder of a Nebraska college student who disappeared nearly a decade ago.
After several hours of deliberation, the jury found Joshua Keadle guilty of second-degree murder in the death of Tyler Thomas, a 19-year-old Peru State student who was last seen in December of 2010. The trial spanned more than two weeks.
Keadle told authorities he and Thomas had went down to a river to smoke marijuana. Prosecutors say Keadle had a gun under his seat when he drove Thomas, who was highly intoxicated, to the river. In exchange for a ride to Omaha, she agreed to perform a sexual act but, Keadle says, they got into an argument and he eventually left her there.
In closing arguments Wednesday, Keadle's defense team told jurors the only thing he is guilty of is bad judgment.
"You can not hold him accountable for making a bad decision of leaving her at the river when she refused to get in, that may be a bad decision on his part but he is going to have to live with it for the rest of his life," his attorney, Matt McDonald, said. "You can not convict him for leaving her down there."
McDonald acknowledged Thomas is likely dead, but added Keadle "is not the cause of her death." Her body was never found.
Prosecutors countered that Keadle, for three days, denied having had any contact with Thomas prior to her disappearance. He then led investigators to a boat ramp where he says he left her, alive.
"Mr. Keadle was confident that we were never going to find her, excuse me in January of 2011 when he was in jail with his comment, he is never going to find her and he knew where she was at and he was confident that we were never going to find her and he was right," state prosecutor Doug Warner said.
Prosecutors concluded that Keadle, who was 29 years-old at the time, had a choice to help 19 year-old Thomas or to take advantage of her, which they say proves premeditation.
"Tyler Thomas is dead, we've never seen or heard from her again and he killed her," Warner said. "He planned to kill her because he had to kill her, because she wasn't going to keep her mouth shut."