Lancaster County voter registration sites announced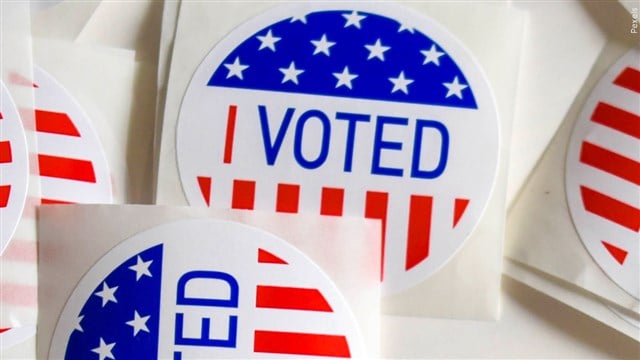 LINCOLN, Neb. (KLKN) – The Lancaster County Election Commission will hold voter registration on Saturday and Tuesday.
Any Nebraska resident who will be 18 on or before Nov. 8, has moved, changed their name, or would like to change their political party affiliation, may register to vote.
Registration will be available at the following libraries:
Gere Branch Public Library
 2400 S. 56th St., Lincoln
Saturday, 2 to 4 p.m.
Bennet Martin Library
136 S. 14th St., Lincoln
Tuesday, 2 to 4 p.m.
You can also register online, at the Election Commission's office or through the mail.
Online voter registration must be completed no later than Monday, April 22, to be effective for the May 10 primary.
A voter registration form is also available on the election commissioner's website. It may be downloaded, printed and mailed to the Election Commission.
Mail-in registration forms are also available at most post offices, banks and libraries.
They must be postmarked no later than April 22.
You can also register to vote at the Election Commission's office, 601 N. 46th St., through Monday, May 2.
The office is open weekdays from 8 a.m. to 4:30 p.m. through April 29 and will be open from 8 a.m. to 6 p.m. on May 2.
If you have questions, contact the Election Commission at 402-441-7311.