Leave it to Beiwer; New breed of terrier coming to US dog shows
It's pronounced like "Beaver"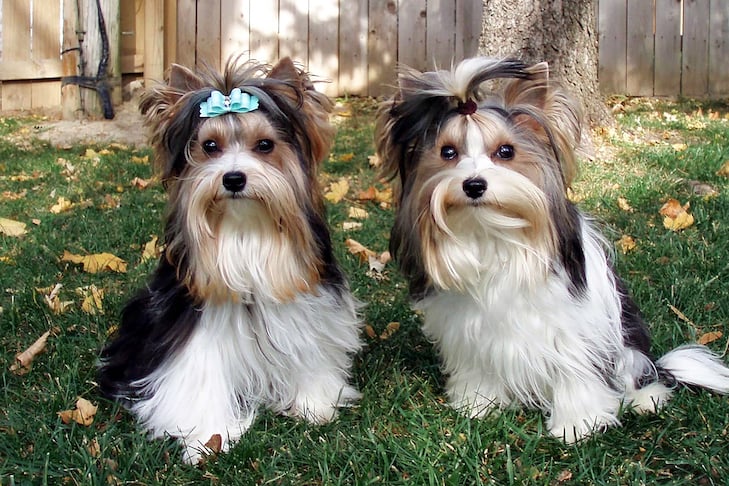 LINCOLN, Neb. (KLKN) – There's a new dog in town coming to toy around in dog shows around the country. Meet the Biewer Terrier. They just were formally added to the AKC Toy Group on January 1, 2021.
They join the toy ranks of Maltese, Pomeranians, Yorkshire Terriers, and Pekingese. This is the 197th recognized breed of the American Kennel Club (AKC).
While new to the AKC, these colorful pups have been around since 1984 when a German breeder of Yorkies found one of their puppies had white markings, a rare spectacle. They were brought to America in the early part of this century.
Welcome to the club, Biewer Terrier! https://t.co/YQqklTa1Fh

— American Kennel Club (@akcdoglovers) January 4, 2021
How do they stand out from other toy dogs?
"A long-haired, tri-colored dog with a soft-silky coat and its feathered tail curled over its back. Add to that a neat ponytail atop its head and a proud sassy walk," says Myrna Torres, of Sierra Madre, California, one of the co-founders of the breed in the U.S., along with Gayle Pruett, of Jemison, Alabama. Torres is president and Pruett, vice president, of the parent Biewer Terrier Club of America.
Wondering if this a family dog that can keep up with the kids?
"It is very adaptable," emphasizes Pruett, "and loves the snow as well as the beach and can keep up with the best of hikers." Torres says, "They do as well on the farm as in a house or apartment." Case in point, Torres resides in a residential community and Pruett on 27 acres.
"They are dedicated to their owners with a whimsical, childlike behavior. Half of my dogs smile and carry a toy around all the time," says Pruett. "When they get excited, they run zoomies throughout the house."