Lincoln Bike Kitchen donates more than 200 bikes to kids despite being closed
Volunteers come to the shop typically twice a week to fix and repair bikes.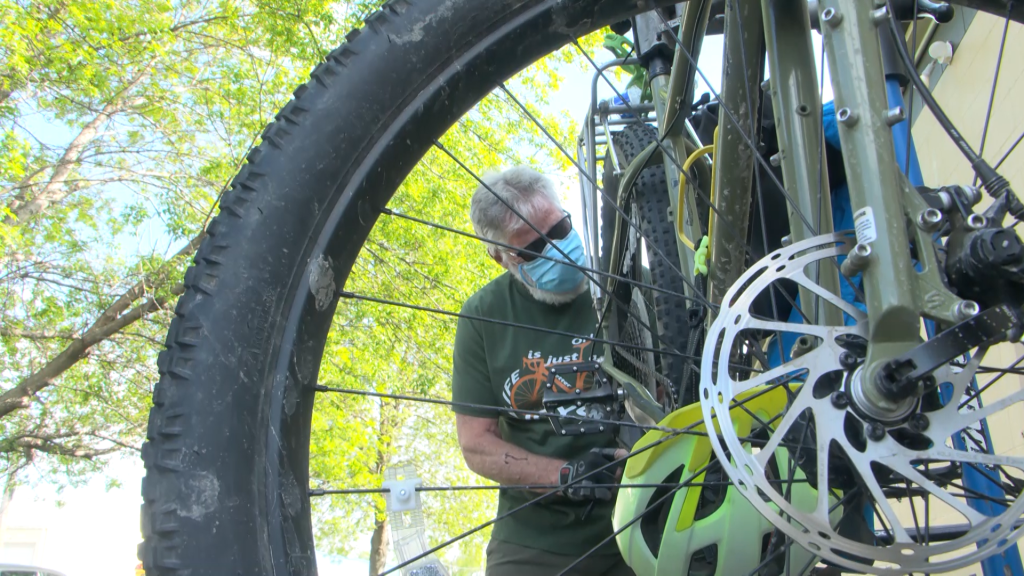 LINCOLN, Neb. (KLKN) – The Lincoln Bike Kitchen has been quiet since the start of the pandemic, but twice a week the shop comes alive.
"Right now, we're flushed with bikes," volunteer Nathan Lowry said. "We want to get these out into the kids hands as quickly as possible."
Nearly 30 people volunteer at the Lincoln Bike Kitchen. The group dedicates its time to fixing and repairing donated, beat up bikes.
When the bikes are fixed, the kitchen gives families and their kids the bikes for free. So far, more than 200 bikes have been donated to the community. One volunteer said on average it takes about one hour to fix a bike. The volunteers can usually fix about three bikes each during the evening.
"It's nice to see a kid get a bike that not otherwise would be able to get one," volunteer Bob Von Kaenel said. "To think that we had a hand in that, is very nice."
There has been a bike shortage during the pandemic. Volunteers said the demand has been high. Right now, there are nearly 500 bikes in the garage. The group is aiming to get all 500 of those bikes to families' garages in the next coming months.
"We're just eternally grateful for the community for helping us, and now it's our turn for us to help back," Lowry said.
The Lincoln Bike Kitchen is hoping to have a bike giveaway at the end of May. The shop accepts donations on Mondays from 9 a.m. to noon and Thursday's from 5 p.m. to 7 p.m. For future giveaways and store information, you can visit the Lincoln Bike Kitchen website.