Lincoln Bike Kitchen hosts public sale
The kitchen sold more than 50 bikes on Saturday.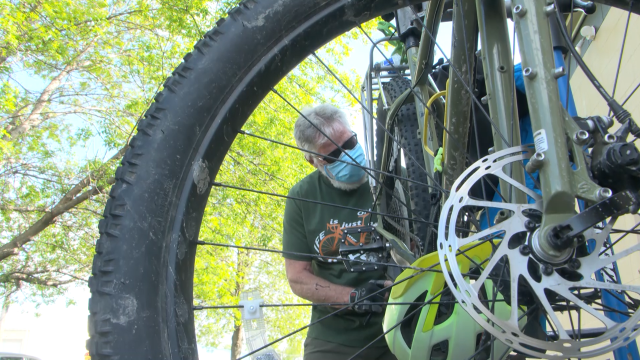 LINCOLN, Neb. (KLKN) – The Lincoln Bike Kitchen held its second annual public sale on Saturday. More than 50 bikes were sold.
"We were unable to have a sale in 2020," Lincoln Bike Kitchen vice president Christine Cerney said. "We're very excited that we were able to provide bikes to the Lincoln community."
Lincoln Bike Kitchen offered a wide variety of bike styles including beach cruisers, mountain bikes, comfort bikes, and racers, as well as Bike Racks, bags, burleys and other accessories.
Volunteers said there was more than 6o people standing outside the shop on south 1st on Saturday morning.
"I'm speechless," Lincoln Bike Kitchen board member Dan Lee said. "It's absolutely beautiful to have the community support us, say nice things about us. So many people know what we do. That thank you means a lot to us."
Volunteers spent about two to five hours repairing each bike. They have been giving out free bikes to kids throughout the pandemic. Saturday's sales went toward supporting the kitchen's operations.
"These sales help further our mission to get kids and people on bikes," volunteer Nate Lowry said. "We're grateful for them and it's exciting again to get people excited about getting bikes."