Lincoln businesses adapt after first day of looser restrictions
Restaurants were not the only businesses reopening, hair salons had the same opportunity.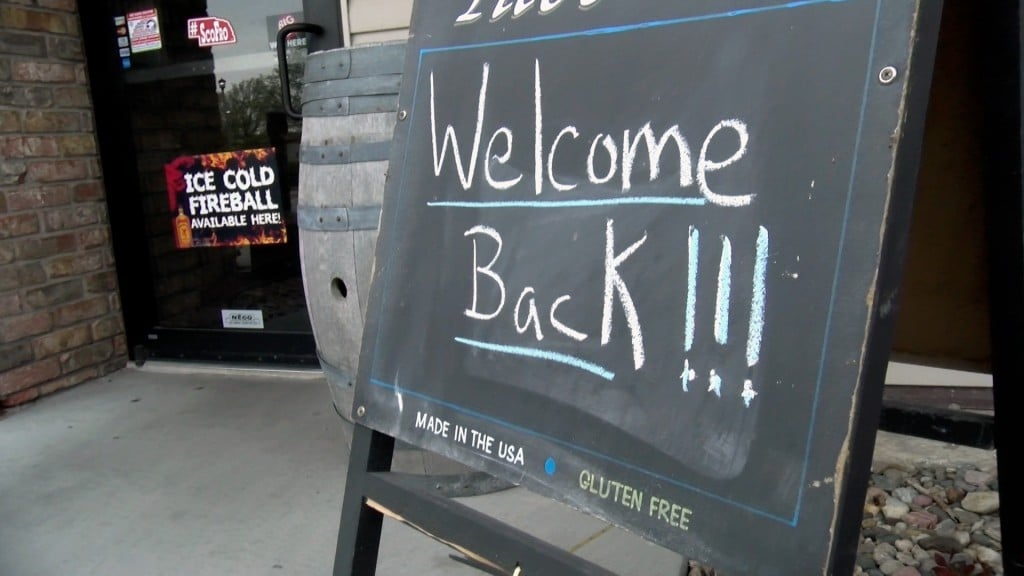 Monday was a day businesses in Lincoln had been waiting for, day one of lesser restrictions. Rosie's Sports Bar and Grill reopened their dining area after nearly 2 months.
"We had over 140 text messages, Facebook messages and calls trying to reserve for tonight only because they are excited to get back, they are very bored of being home," said Owner of Rosie's Sports Bar and Grill, Ryan Rosenstiel.
Rosenstiel says the customer support is overwhelming and it shows that he and his staff are doing something right. Although, this is what he says has been the most challenging.
"Definitely trying to take care of our staff and our employees, our staff and our personal lives, you know it's our way we make money so it's been very difficult and that's been the biggest challenge and then just the separation between all the customers and family and friends," said Rosenstiel.
Restaurants were not the only businesses reopening, hair salons had the same opportunity.
"We are so excited, in the other room we have a sign that says best day ever, so that's how we feel," said Manager at Salon Deja Vu, Cindy Hoage.
Salon Deja Vu, near South 17th Street and Van Dorn, had a busy first day. Masks are a requirement but that did not bother the customers from making their way back.
The manager says the time off was difficult.
"We're hairdressers, we are not use to having time off like this and the other thing is we are use to having human contact all the time and so when you take that away from us, that's hard," said Hoage.
Both of these businesses agree that the masks are a pain, but they are willing to do whatever it takes to stay open. Rosie's Sports Bar and Grill already has a plan whenever the restrictions come to an end.
"When this is all said and done, we will probably have the biggest event that we could possibly have, that we ever have had, to celebrate the end of all of this stuff but until then we'll keep our hands clean," said Rosenstiel.