Lincoln church opens time capsule buried 25 years ago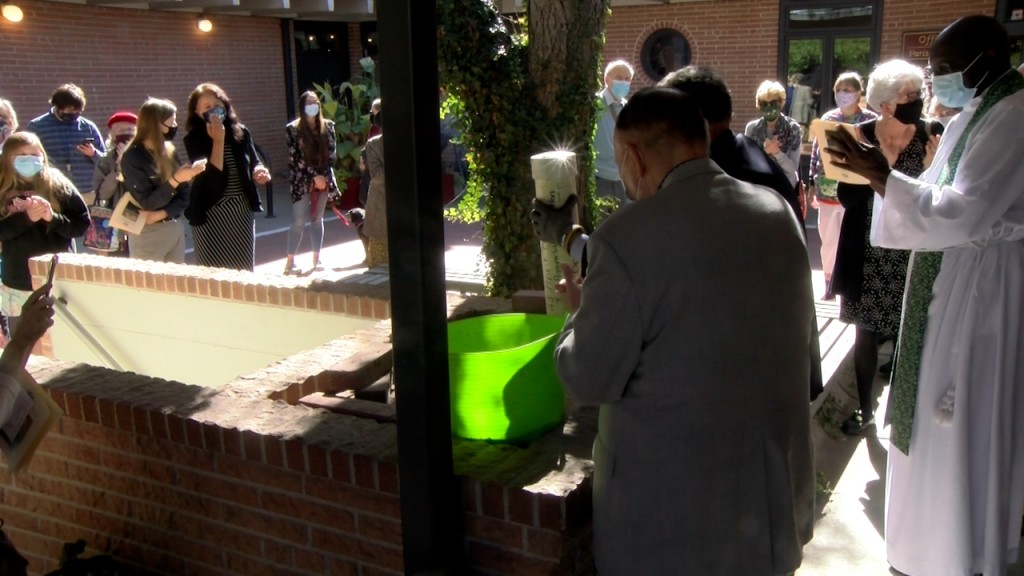 LINCOLN, Neb. (KLKN) – A Lincoln church had a blast from the past Sunday morning after their service.
St. Mark's on the Campus Episcopal Church buried a time capsule on their grounds 25 years ago and got the chance to uncover the treasures all of these years later.
The time capsule was filled with different letters, memorabilia, and even a t-shirt from 1995 when it was buried. The church started the tradition decades ago to open on Sunday – the 100th anniversary of the church.
"We have gotten so much joy out of this at our church, that it's probably something that other churches ought to think about because that history is very, very important and it's easy to forget," Mark Musick, the church coordinator said. "It's easy to forget what happened 25 years ago of 50 years ago, but that's the basis of the building now and of the church now."
Church members will be gathering more treasure over the next several days to plant another time capsule the following Sunday to be opened in another 25 to 50 more years.