Lincoln Habitat for Humanity's program empowers women to build houses for those in need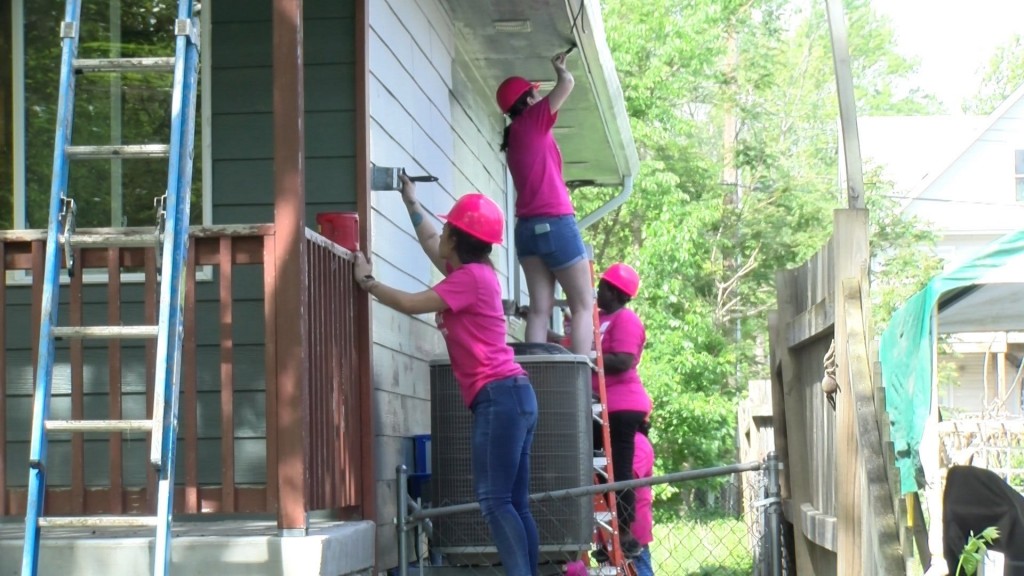 Lincoln's Habitat for Humanity has a fairly new program called, Women Build, and it gives women the chance to learn how to build a home for a family.
"It's just a way for women to feel empowered and get them out on the building site. Because I work with a lot of groups and sometimes women feel like it's a little harder for them to get on the building site so it's just a great way to get everyone on the building site and get them involved in something bigger," Dani Vallis Community Outreach Coordinator for the Lincoln Habitat for Humanity said.
The women have been hard at work remodeling the home, and on Saturday afternoon they spent the day painting the house and shed.
"We have been doing a variety of different tasks, not just today, today their painting but we've also had groups that come and they put the trusses on the roof and they've built porches and stuff so it's just a great way to bond with new people get that new experience and some new life skills as well," Vallis said.
Through Lincoln Habitat for Humanity, one local family will be given this home.
The volunteers say working side by side with the homeowner and helping them make their dream a reality is priceless.
"It's awesome to work alongside these homeowners, and just get to know them and listen to their family stories and just how much this home is going to mean to them," Dani Jewett a volunteer said.
For these women, they learned a lot more than just what it takes to build a home for a family.
"It takes more than just manpower to do this, it's love and compassion and just understanding that these women and these homes it's going to turn their whole families live around, so it's awesome," Jewett said.
While it is a lot of work these volunteers say helping out someone in the community make it all worth it.
"we're helping the community this is your neighbor, this is somebody you go to church with somebody you get coffee with or you see around town, you just have no idea and you can just meet so many people going through this, and it's just an amazing experience," Jewett said.
Last year Lincoln Habitat for Humanity had 25 women signed up, and this year they have 90.
If you would like to find out how you can join you can go to https://www.classy.org/campaign/women-build/c227607