'Lincoln has a whole different vibe of love, acceptance:' New York-based campaign visits Lincoln
The Rebirth of a Woman campaign brings awareness to domestic violence and sexual assault.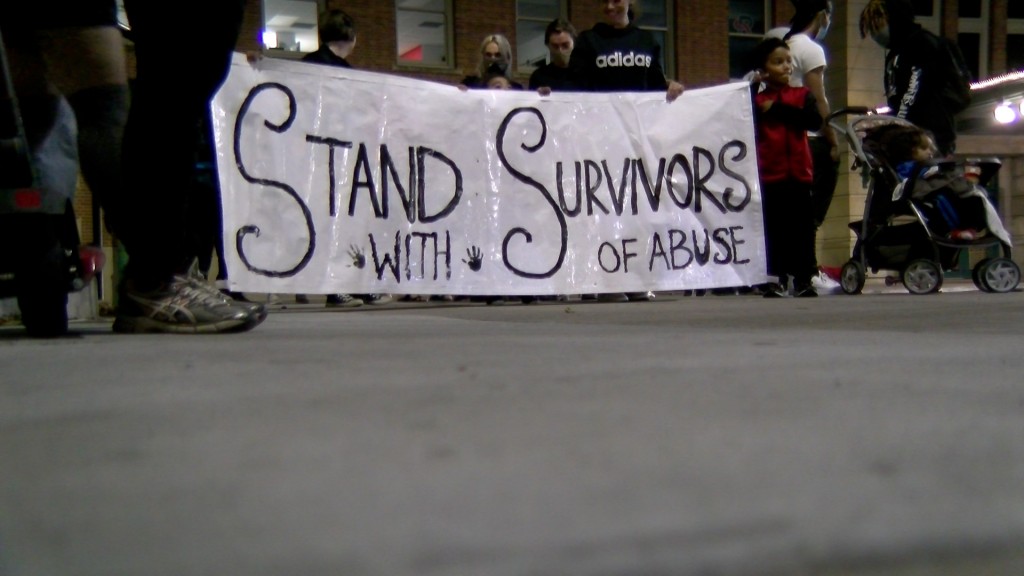 LINCOLN, Neb. (KLKN) – Several people, including survivors of domestic violence and sexual abuse gathered in the Haymarket on Sunday to spread a message.
"With Husker game day season, we know that statistics increase during those times," activist Dominique Liu-Sang said. "It's important to show the community that we will stand with our survivors, and we need to put an end to domestic violence here in Nebraska and especially in Lincoln."
The Black Leaders Movement partnered with the Rebirth of a Woman campaign for a Stand Up Speak Out March on Sunday. The campaign is based in New York and brings awareness to domestic violence and sexual abuse.
Some people in attendance wore special effect makeup showing cuts and bruises to reenact what domestic violence physically looks like. Activists also held signs with statistics to raise awareness, educate and encourage survivors.
How can I physically show people, this is what it looks like," Rebirth of a Woman founder Mercy Baez said. "It was instantly like bruising. I really wanted to put an everlasting moment on people when they see this campaign. I want them to remember that stuck with me."
Baez founded the campaign back in 2016. From her own personal experiences, she wants to be a voice for the voiceless.
"I too experienced domestic violence and sexual abuse before," she said. "It was damaging in different ways. I just wanted to figure out a way to show people this is real and so many people can relate to it. It's more common than you think."
Baez did work at Rikers Island in The Bronx, helping incarcerated women. She's traveled to Florida, California, Georgia, the UK and now Lincoln, hoping to raise awareness about the trauma victims face.
"Lincoln, Nebraska just has a whole different vibe of love and acceptance, and greeting. Because it's open arms, I feel like it's easier to help whoever needs the help."