Lincoln High kicks off LPS graduation weekend
More than 400 Lincoln East seniors received a diploma on Friday.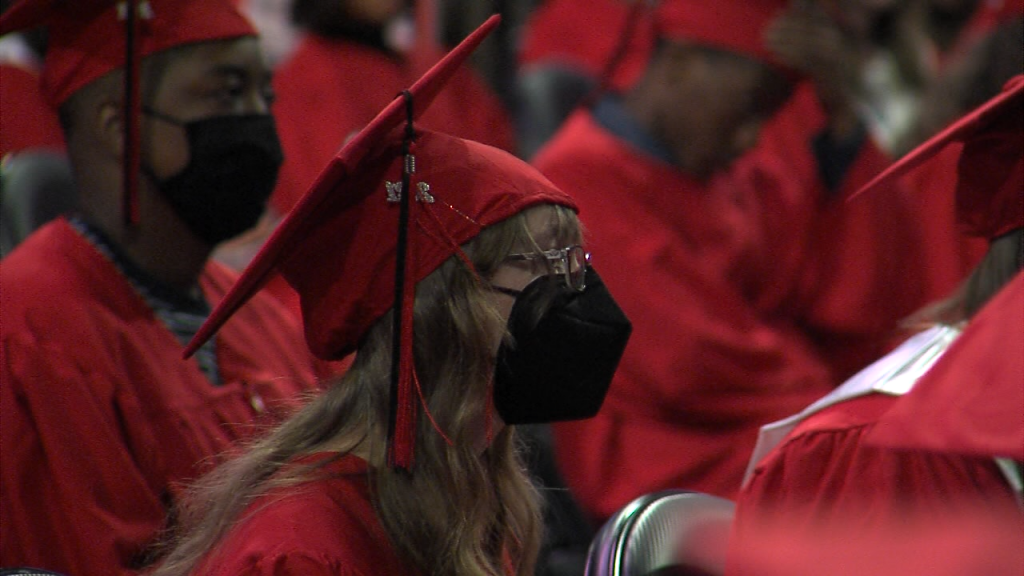 LINCOLN, Neb. (KLKN) – Graduation is underway. More than 2,000 Lincoln Public School seniors will turn their tassels this weekend. Lincoln High kicked things off on Friday at Pinnacle Bank Arena.
Seniors were not limited to the amount of guests they could bring. PBA is open to 100 percent capacity. Face coverings were not required for fully vaccinated guests.
The Class of 2021 has been through it all. The year was marked by a pandemic, cancelled events, online learning and more. Through it all, the seniors persevered.
Senior Ethan Cederberg will be attending the University of Minnesota majoring in aerospace engineering and astrophysics. While earning his high school diploma, he was also working toward an International Baccalaureate fiploma.
"There was a lot of tears," Cederberg said. "There were days when I wanted to give up, but my parents and my friends were there supporting me and helping me push through."
Lincoln resident Mary Hahn said Friday was her last high school graduation. She now has an empty nest.
"My son, he's special needs. It's been fun to watch him adjust the past couple of years being in a pandemic."
Lincoln Southeast, Lincoln Northeast and Lincoln Southwest will graduate on Saturday. Lincoln North Star and Lincoln East will be on Sunday. For more information on the ceremonies you can visit the Lincoln Public School's website.
You can view highlights from the big day in the video above.