Lincoln hospital offers hyperbaric oxygen therapy treatment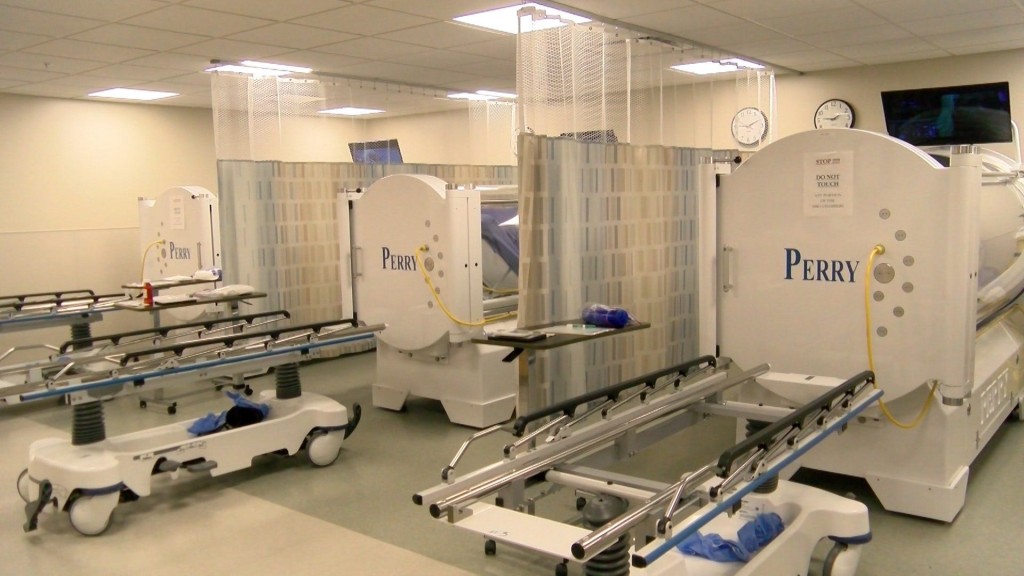 Tom Scdoris has had a challenging recovery.
Diabetic, the 65–year–old Lincoln man has had both of his big toes amputated because of the condition. The healing process has taken many months.
"Four years ago I had an amputation on that [right] toe and it took seven, eight months to heal," Scdoris said. "Then I had to have this [left] toe here in February, so March and April and it's almost healed."
The decreased healing time is thanks to something called hyperbaric oxygen therapy.
It's an old practice, but new to Lincoln at the Advanced Wound Care Center, part of CHI Health's St. Elizabeth Burn and Wound Center. They boost three of the hyperbaric pressure chambers, one of which is the largest such chamber west of the Mississippi River. They plan to add a fourth chamber in the coming months. Around 12 patients currently utilize the procedure.
Patients breathe 100% oxygen under pressure, similar to scuba diving, to help the body repair itself.
"It is like diving, so I'm going down 49, 50 feet, and the pressure feels like when you go up in an airplane, your ears pop," Scdoris said.
The treatment is reserved for wounds that still will not heal after all other options have been exhausted. In order for the body to heal itself, there needs to be sufficient blood flow to the injured region.
"The reason a lot of wounds don't heal, whether they're chronic wounds or radiation wounds, is the microvasculatures, the little tiny vessels that you can hardly see, are not functioning well and there's not enough stimulus in the body to get those vessels to grow in," Dr. David W. Voigt said.
Not everyone qualifies for the treatment. Patients who have had radiation as part of cancer treatment with a wound that won't heal are prime candidates. Diabetics who have Wagner 3 wounds, which is an infection that won't heal, also qualify for the therapy.
Dr. Voigt says most insurance companies cover hyperbaric oxygen therapy.
Hyperbaric therapy acts as a type of repair crew fixing a damaged road so that other repair teams can reach the site of the injury and fix it. The process takes around two and a half hours from start to finish, and Tom passes the time watching movies or praying.
While being in an enclosed chamber for two hours can make some claustrophobic, tom says the treatment isn't that bad.
"It's very easy to do. The people here are very enjoyable so they make you at ease."