Lincoln mask mandate starts today, what you need to know
Health officials said this action comes after seeing a spike in coronavirus cases in Lancaster County.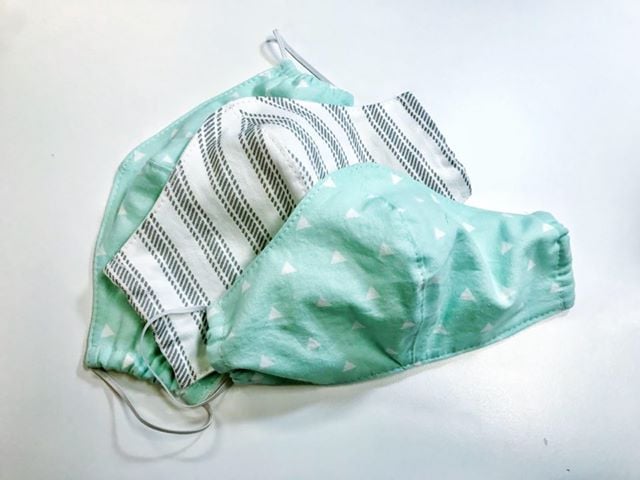 Beginning Monday, July 20th masks will be required in Lincoln while inside any public indoor space. Health officials said this action comes after seeing a spike in coronavirus cases in Lancaster County.
Mayor Leirion Gaylor Baird said at a news conference Friday that the county is projected to exceed the highest recorded number of positive COVID-19 cases in a week.
Lincoln-Lancaster County Health Department issued rules that any building open to the public must require all people ages five and older to wear masks indoors unless six feet of separation can be maintained at all times.
Exceptions include the following:
People seated at bars or restaurants eating or drinking
During exercise
People whose jobs prevent the wearing of a mask
Purchasing goods or services that require temporary removal
Speeches, lectures or broadcasts
People with medical or other conditions that prevent the wearing of masks
Mayor Gaylor Baird stated in order to reverse this progress we 'must come together as a community' and that 'masks are key to getting this virus under control.'
"To understand what's at stake, you only have to turn on the news and see what's happening across the country. No one wants Lincoln to become the next Miami, Houston, or Phoenix… This virus doesn't play favorites… This virus is coming for us too," said Mayor Gaylor Baird.
"What makes Lincoln different from Miami, Houston, and Phoenix- and other parts of the country where the virus is surging- is that we have a head start. We have a head start that they no longer have on managing this virus."
Governor Pete Ricketts' office issued a statement saying, "While the Governor encourages the use of masks in appropriate situations, he strongly disagrees with the mayor's decision to mandate masks. This is not a data-driven decision based on the current numbers in Lancaster County at this time."
The Governor's office is reviewing legal options regarding the mayor's health requirement.
The mandate is in effect until August 31, at which point it will be reevaluated.