Lincoln playgrounds to reopen, here's what the community has to say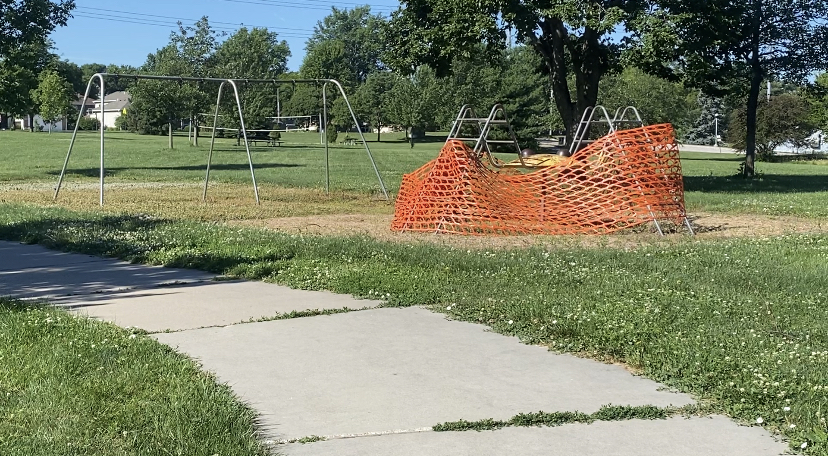 Following Lincoln's announcement to reopen city playgrounds, we caught up with local families to see what they had to say about this decision.
"So happy! We can finally seem to get out and do some activities; instead of just stay at home, watch videos, play board games, and that kind of stuff. So, very thankful and happy".
Bianca Stutzman and her family had driven in from Omaha to check out Morril Hall. Unfortunately, it was closed. They decided to hit Pioneer's Park, near where they discovered playground restrictions were being lifted.
Bianca joked, "we really were looking for something fun to do outside since we've been locked inside for so long!"
RELATED CONTENT: Lincoln gradually reopening playgrounds
While Bianca and her family enjoyed lunch under the sun, Heidi Patterson was out taking a walk with her kids.
"It's better for them to be outside and away from electronics… they can interact with other kids and stuff… and its good exercise for them"
Looking after five young children, Heidi says life after the pandemic has been "kind of hectic". But, being able to visit playgrounds will be a bright spot for their outdoorsy family.
"I think that's a great thing for kids to be able to get out on the playground as long as its safe".
Although Bianca and Heidi's families live in different cities, safety seems to be a common goal.
"I think that they [the children] need to see too that as long as we are keeping our distance, doing everything we can to stay healthy, that we can go out and have a good time and enjoy each others company, as long as we are following the rules," commented Bianca.