Lincoln Unites: a festival to welcome Lincoln immigrant and refugee communities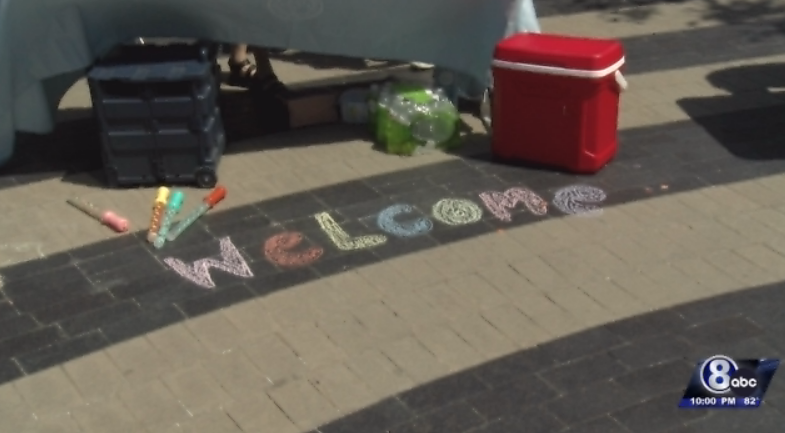 LINCOLN, Neb. (KLKN) – Those from all walks of life came together for 'Lincoln Unites,' an event downtown on Saturday were many celebrate Lincoln's immigrant and refugee communities by sharing their art, music, and heritage to help create one strong and vibrant community.
Music was a huge part of the event. Expressing many different cultures all thanks to the Lincoln Crossroads Music Festival.
Erik Higgins, the festival's artistic director, said music can bring many cultures together.
"The Lincoln Crossroads Music Festival features music from several different cultural groups in Lincoln and the United States," said Higgins. "We bring in artists from all around the country and the world but also feature local artists. At an event like this, all the different cultural groups are featured and new Americans are celebrated."
Many musicians were excited to see their cultures and others blending here in Lincoln.  Kuzna and Julain Kytast spoke about this amazing event.
"It's been great to see all these different pockets and there is a chance for all these different communities to come together in such an event like this one," said Elina Kunza. "It's just spectacular."
Maria Cruzdepesina who coordinates classes for English language learners explained why this event was so important in our community.
"I think that it is important because we are a community with a lot of diversity," said Cruzdepesina. "A lot of people that work with different communities make Lincoln more special than other places because we have a lot of diversity and the community is together over here."
Lincoln Unites was held from 2 p.m. to 5 p.m. on Saturday.