Lincoln's first community "Freedge" is now open
The refrigerator contains food items like eggs, milk, cheese and meet. It's all free to the public.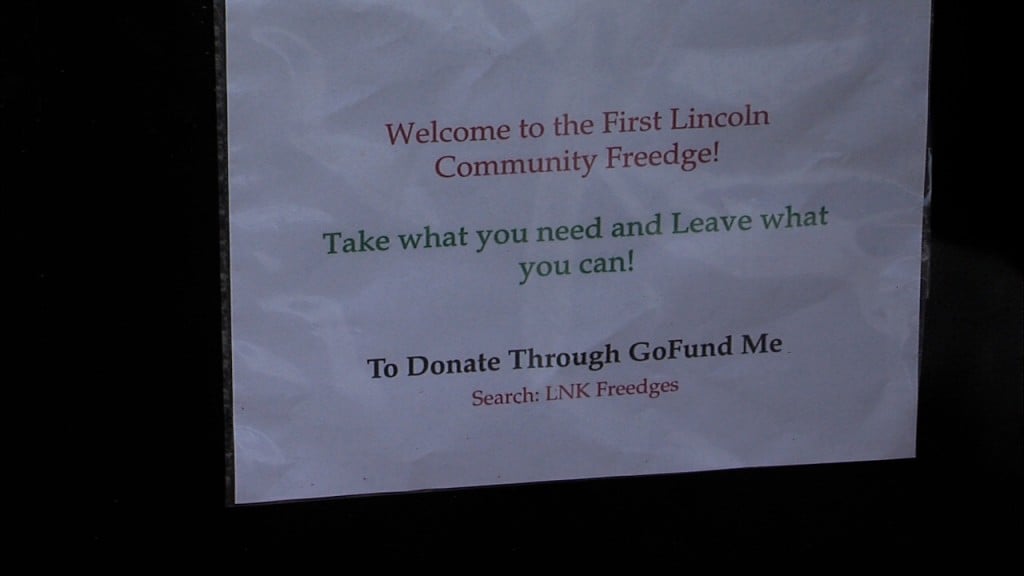 LINCOLN, Neb. (KLKN) – Lincoln's first community refrigerator is now open for the public. Leadership Lincoln took on the project and wants to help end hunger. It's all a part of a national project titled "Freedge," which aims to limit food insecurity.
"The fact that it was empty in just one day, speaks to how valuable it is to the community," Leadership Lincoln member Cris Petersen said.
The group installed the refrigerator on Saturday. It's located at 612 South 42nd Street, and is open 24 hours. You can find meat, milk, cheese, fruit, hot dogs and many more items inside. It's all free to the public and is restocked daily.
The group is planning on installing five more refrigerators in Lincoln by May.
"We'll be placing them in areas where there are free and reduced lunch populations that are higher than  in other parts of the city," Peterson said.
Leadership Lincoln is urging the community and leaders to take part in ending hunger in the area. Donations are encouraged. You can stop by the location and simply place grocery items into the fridge.
There is also a GoFundMe to help raise money for the additional refrigerators and keep it stocked.