Biden 46th President, Harris first female VP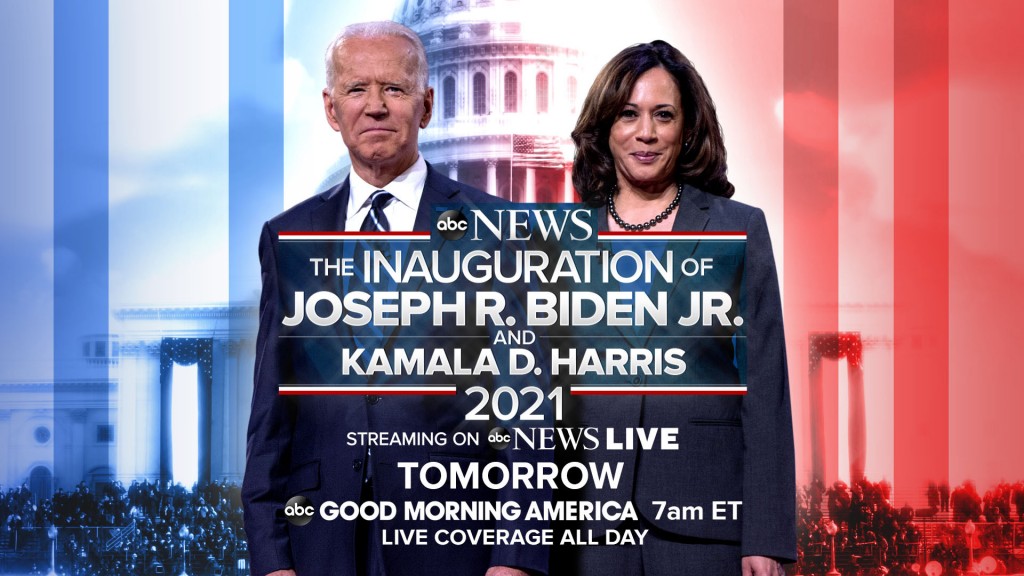 This event was previously live-streamed and has since ended.
WASHINGTON (ABC) — President-elect Joe Biden and Vice President-elect Kamala Harris are to be inaugurated Wednesday, Jan. 20.
Watch live coverage of the nation's 59th Inauguration Ceremony on-air and online with KLKN-TV.
Coverage begins at 6 a.m.
Congratulations to my friend, President @JoeBiden! This is your time. pic.twitter.com/LXzxGnBAfz

— Barack Obama (@BarackObama) January 20, 2021
---
Around 10:48 a.m., Joe Biden was officially sworn in as the 46th President of the United States.
There is no time to waste when it comes to tackling the crises we face. That's why today, I am heading to the Oval Office to get right to work delivering bold action and immediate relief for American families.

— President Biden (@POTUS) January 20, 2021
Minutes before, Kamala Harris made history- once again- as the first woman of color to be sworn in as the Vice President.
See also: WATCH: Officer who lead angry mob away from Senate chambers escorts Kamala Harris to inauguration
Ready to serve.

— Vice President Kamala Harris (@VP) January 20, 2021
Before their inauguration, the Biden Administration had already announced several Executive Orders in the works, from rejoining the Paris Agreement on Climate Change to stopping the border wall construction.
More: Once President, Biden will immediately issue several Executive Orders
Highlights from Biden's Inaugural Address.
During his Inaugural Address, now President Biden says he hopes through unity and perseverance the next chapter of our nation will mirror his favorite song, "American Anthem."
"There's one verse that stands out, at least for me. And it goes like this: 'The work and prayers of century have brought us to this day. What shall be our legacy? What will our children say? Let me know in my heart when my days are through. America, America, I gave my best to you.'

"Let's, us, add our own work and prayers to the unfolding story of our great nation. If we do this, then when our days are through, our children and our children's children will say of us, they gave their best, they did their duty, they healed a broken land. My fellow Americans, I close the day where I began, with a sacred oath before God and all of you. I give you my word, I will always level with you. I will defend the Constitution. I'll defend our democracy. I'll defend America.

"And I'll give all, all of you, keep everything you — I do in your service, thinking not of power but of possibilities, not of personal injuries but the public good. And together we shall write an American story of hope, not fear. Of unity, not division. Of light, not darkness. A story of decency and dignity, love and healing, greatness and goodness.

"May this be the story that guides us, the story that inspires us, and the story that tells ages yet to come that we answered the call of history, we met the moment. Democracy and hope, truth and justice, did not die on our watch, but thrived, that America secured liberty at home and stood once again as a beacon to the world. That is what we owe our forebears, one another, and generations to follow.

"So, with purpose and resolve, we turn to those tasked of our time, sustained by faith, driven by conviction, and devoted to one another and the country we love with all our hearts. May God bless America and may God protect our troops. Thank you, America."
Following the Inauguration's conclusion, Biden plans to get right to work. On his way to the Oval Office, the President will sign at least three documents: Inauguration Day Proclamation, Cabinet Nominations, and sub-Cabinet Nominations.
More: President Biden gets "right to work" after inauguration ceremony