Local car show honors late father who passed from Alzheimer's 
Many gathered Sunday afternoon to look at some classic cars and grab a late lunch, all for a good cause.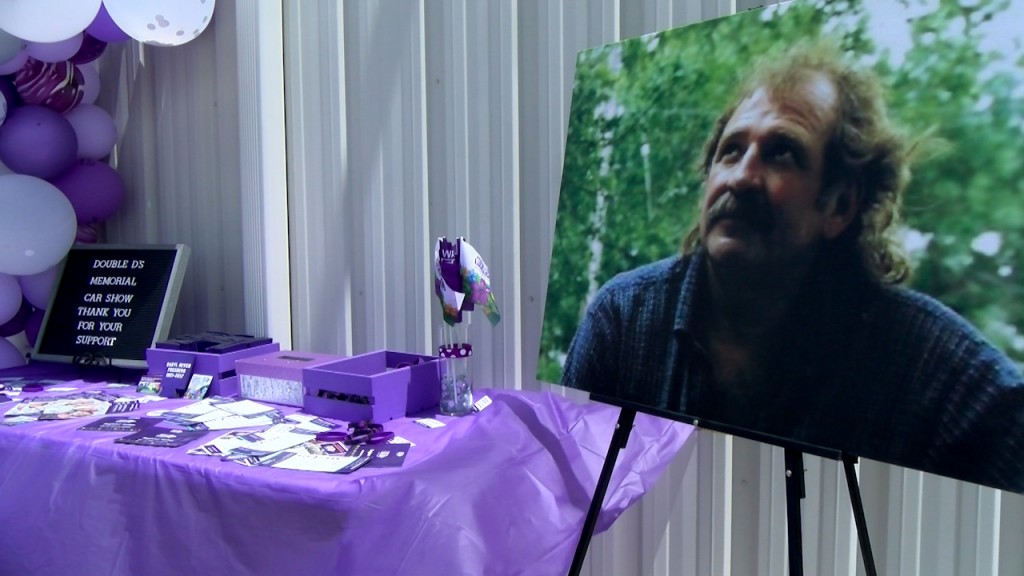 LINCOLN, Neb. (KLKN) – With nearly 33,000 people in Nebraska directly affected by Alzheimer's, a Lincoln woman is looking to bring awareness to the disease in the name of her late father.
For Emily Gossard, the 'Double D's Memorial car show' is much more than just some hot rods and a bake sale. This event was in honor of her father, Daryl Fossberg, who passed away at the age of 66 from Alzheimer's.
"He was the most down-to-earth person, he had the best sense of humor and would have done anything for anyone," Gossard said.
After his passing, Gossard wanted to continue her father's legacy and she has done just that with a car show over the last four years.
Dozens made their way to Ultimate Diesel Performance on N. 56th to show off their classic cars and try a hot dog. All of the proceeds went straight to Alzheimer's research and awareness.
"The majority of these people probably never met my dad, but I think the passion that I have for Alzheimer's, it's filtered through my husband and his friends because they all know that this is something that is very important to me," Gossard said. "As well as, there is a lot of people here that have a personal connection to Alzheimer's."
'Double D's Memorial Car Show' is just one of many local events that takes place throughout the year to end this disease.
The Alzheimer's Association is a volunteer-driven organization that needs people like YOU to continue to spread awareness.
"We're the vehicle, people like Emily, volunteers, they're the ones that drive our mission forward," Carrie Dell, the Walk Manager of the Alzheimer's Association said. "We can't do what we do without people like Emily."
It takes a village to end ALZ.
"We need to do better and we can do better with the help of our community so I just really, really encourage people to get involved," Dell said.
The Walk to End Alzheimer's is scheduled for October 10th at Haymarket Park. If you're interested in being a part of the change, visit: https://www.alz.org/.