Local first responders remember those killed in 9/11 attacks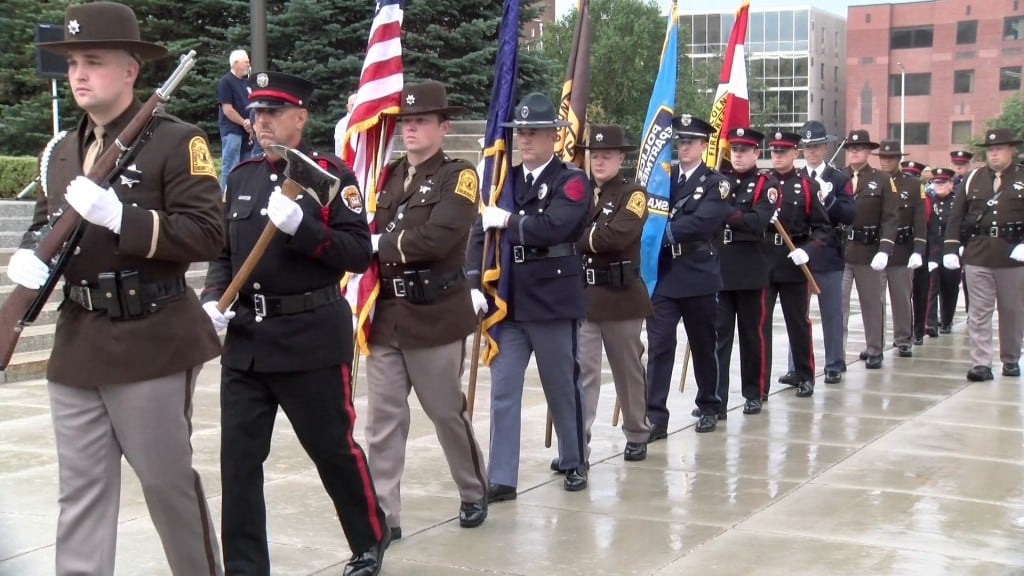 Local law enforcement agencies gathered outside the state capitol Wednesday to honor the first responders who lost their lives during the 9/11 terrorist attacks.
Members of Lincoln Fire & Rescue, the Lincoln Police Department, Lancaster County Sheriff's Office, and Nebraska State Patrol were in attendance.
The event included speeches and the raising of an American flag by fire engines.
Police Chief Jeff Bliemeister said the event was an opportunity to give thanks to the 403 first responders who lost their lives that day, and to give thanks to those serving our community.
"All of the first responders represented today, thank you," Bliemeister said. "Our sincere and deepest appreciation for the work you do each and every day that makes our community safer."
The ceremony also included playing audio of radio dispatch calls from New York fire fighters, which was followed by 30 seconds of silence.