Local Garden Centers thriving amid pandemic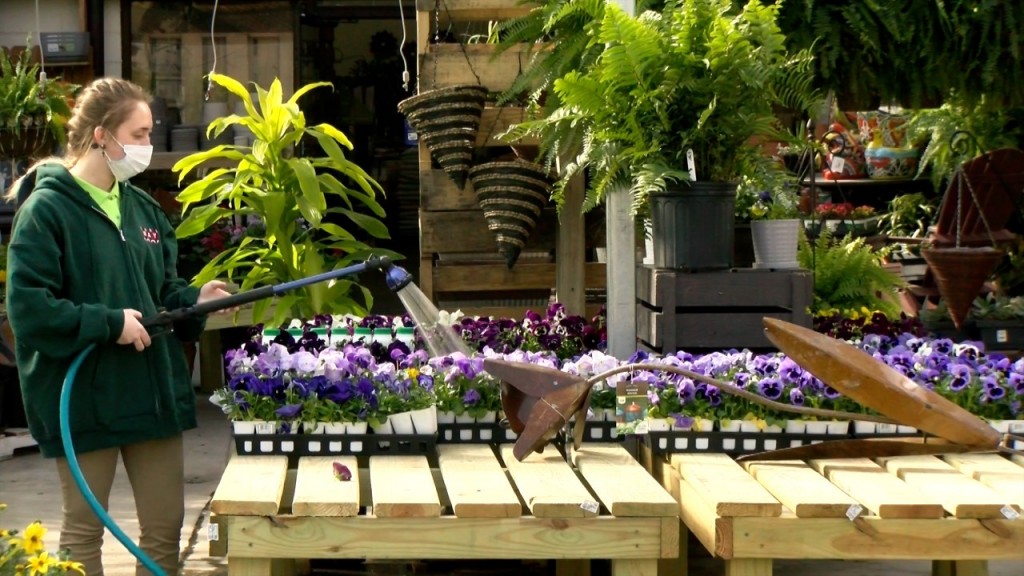 LINCOLN, Neb. (KLKN) – Your local garden centers have not just been surviving the pandemic, but thriving over the last year.
"We have seen a lot of business," Jessica Jasnoch, Manager at Earl May Garden Center said. "People are staying home so they have more time to do things at home."
"We were really, really busy I would say most of last season, we were really busy," Tim Dungan, Manager of Campbell's Nurseries and Garden Centers said. "Our sales for last year were up significantly from previous years."
In fact Earl May said they saw record sales and Campbell's said they cashed in during the pandemic, hitting their all time record day.
But it's not always greener on the other side. With so much demand it has brought on shortages of material, slower production and issues with shipping. Green Centers have had to get creative and think outside of the pot.
"We tried to get some supplies in earlier this year," Dungan said. "We tried to get supplies in the fall so we knew we would have them on hand, anticipating early demand."
Local greenhouses said they're ordering more house plants, seeds and specifically tomato plants, since those have became extra popular throughout the pandemic.
"Our growers just couldn't keep up growing enough tomato plants for everyone," Jasonch said. "That was really interesting to see all of the tomato plants fly out the door last year."
So far this year, they say traffic is already strong and anticipate another busy season.