Local long-term care facility eases COVID-19 restrictions
For the residents at Hillcrest Firethorn, this is the news they have all been waiting for.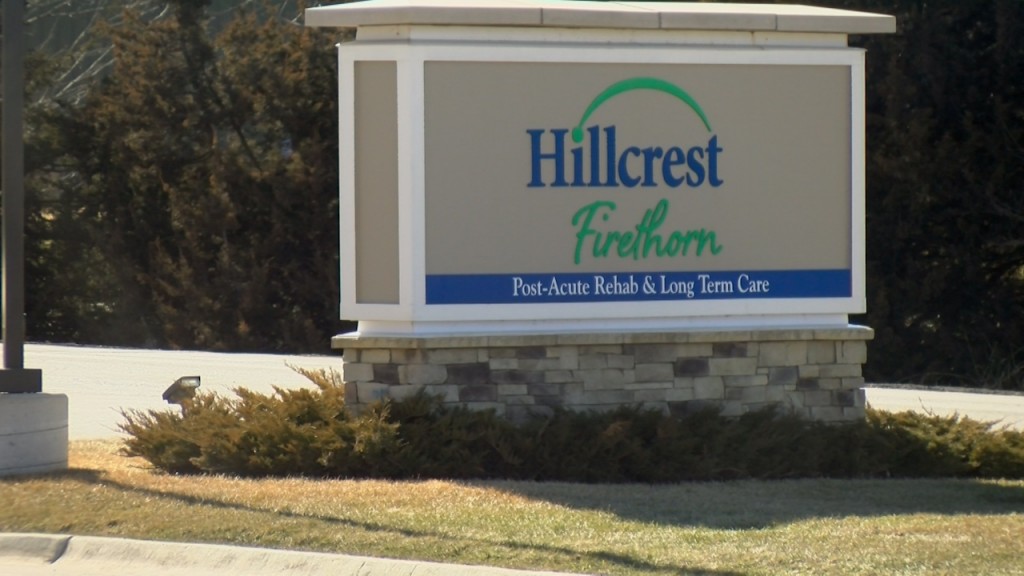 LINCOLN, Neb. (KLKN) – Hillcrest Firethorn, a post-acute rehabilitation center and long-term care facility, has eased back some of their restrictions. As of last week, they are now allowing family visitations again with precautions in place for the resident and guest's safety.
94-year-old Beverly Pinkerton was able to hug her oldest son Mark on Tuesday for the first time in months, instead of visiting family through a window at Hillcrest Firethorn.
"We could walk up in the snow and I would look through the window and talk with her for a little while," Mark Pinkerton said. "But it isn't the same as being able to come in and see her."
But as of last week, things have changed.
Hillcrest Firethorn has loosened restrictions at their facility, which means they allow visitors again. With the positivity rate under 3% and with the Health Department's guidelines, the complex has moved to phase three with some precautions.
"A visitor can come in twice a week for two hours at a time and no more than two people per resident," Tammy Deemer, with Hillcrest Firethorn said. "They will be able to see their loved one that they haven't been able to see in such a long time."
For visitors that have not received their COVID-19 vaccine, they have to take a rapid test before their visit. Of course, masks will be required and the guests must schedule their visit at least 24 hours in advance. Reservations can be made by phone, email or in person, and are available on a first come, first serve basis.
"The family members have been very understanding and they're just overjoyed to be able to come in, so they don't even mind getting tested or not, they're like, I'll do it." Deemer said.