Local organization collecting life jackets to stock around Lincoln lakes
A good reminder, May is water safety month.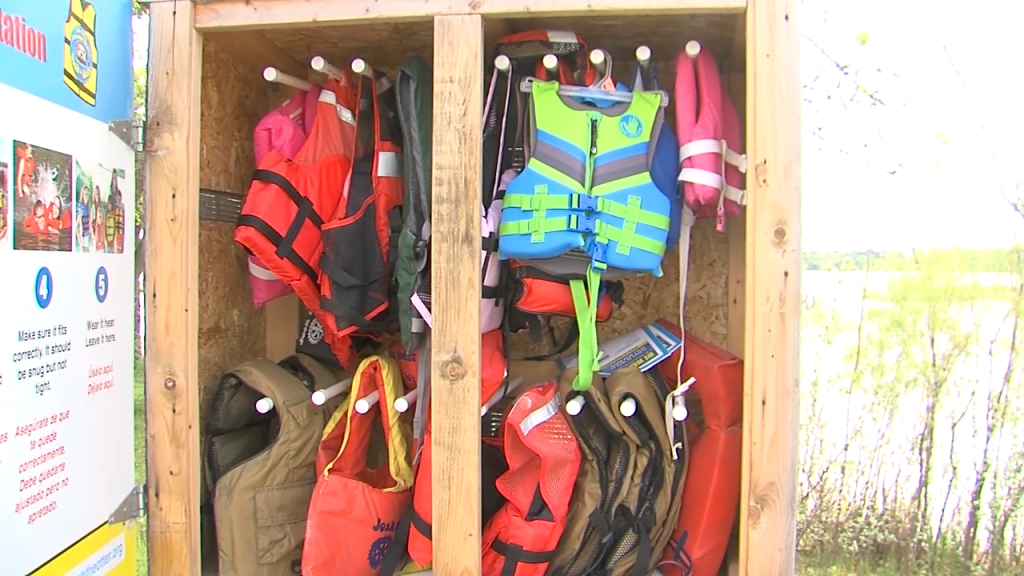 LINCOLN, Neb. (KLKN) – A local organization is collecting life jackets to help save lives this May.
The Josh the Otter Foundation kicked off their annual event for water safety month on Monday. It took place at Country Sliced Ham & Cafe, who they are partnering with.
The event is to collect as many life jackets as they can throughout the whole month of May to stock at local lakes around Lincoln.
"If you're on the water and forgot (a life jacket) for one of your family members or you're boating or fishing, you can actually go to the life jacket loaner station, Kathy Collingsworth, with Josh the Otter Foundation said. "You can pick one up and return it when you're done using it."
In addition to collecting the life jackets, the goal of the event is to spread water safety awareness, and make sure everyone is able to recognize the signs of drowning.
If you would like to donate a life jacket, they're looking for all different sizes. You can drop them off at Country Sliced Ham & Cafe (6900 'O' Street) through the rest of the month.