Local patriotic store to permanently close after owner's death
After just two months at its new storefront, the Patriot Pride Shop will be closing its doors for good this month.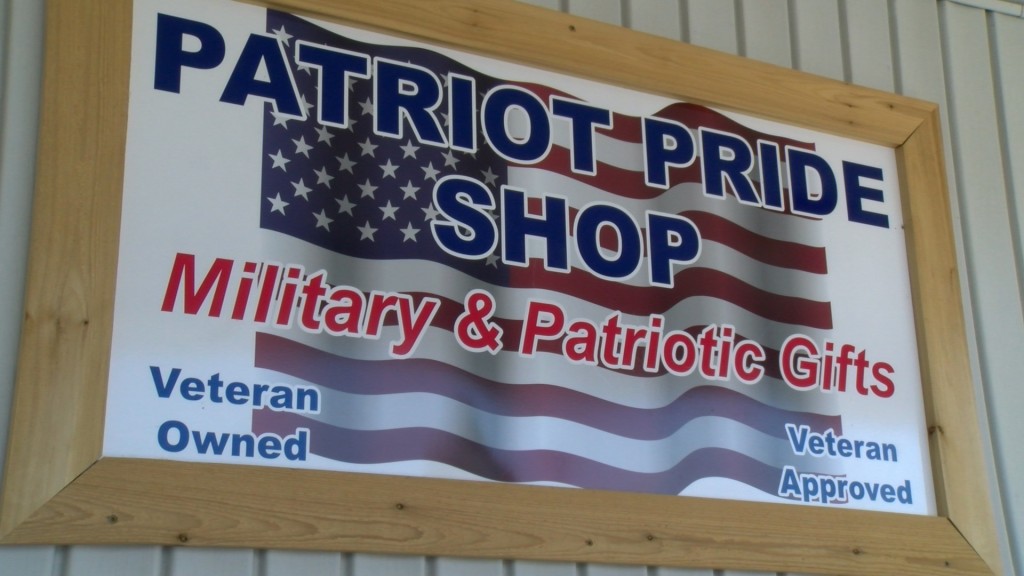 LINCOLN, Neb. (KLKN) – After nearly seven years of serving the veteran community in Lincoln, the Patriot Pride Shop will be closing their doors, just two months after the move to its new location.
One of the owners of the beloved shop, Joe Briggs, died on September 26, after years of suffering from complications developed from his exposure to Agent Orange, a chemical that was used in the Vietnam War.
"It was so heavily used that it got into the soil, and the air and the water, so his exposure to Agent Orange is what led to health conditions later in his life that eventually took his life," says Joe's wife, Susan.
Joe passed early in the morning, while at home. "There were firefighters there, sheriff's department, police, paramedics, I thought at the time there was some sweet irony to it that, here he was wanting to serve them and they were coming to try to serve him," Susan says.
Susan says she was mainly the accountant and the 'behind the scenes' side of the store, and that Joe was the face and 'driving force' of it.
Since 2013, Joe and Susan's store was the gift shop of the Lincoln VA. When the hospital closed, they were told the new location didn't have space for their store.
In July of 2020, they began moving into available space on the corner of south 48th and Culvert streets. The store opened in mid-August, and Joe passed just over a month later.
"He was very friendly and outgoing, he could strike up a conversation with anyone, he had a special affinity for veterans, of course," Susan says.
Joe is described by Susan and nearly everyone else who knew him, as passionate about being part of the veteran community. Joe would go out of his way to find products for those who couldn't find what they needed in his store, and he was welcoming to everyone who entered.
"Veterans knew he was one of them and was empathic towards them and he wasn't just a salesman trying to push merchandise on them."
Following Joe's death, Susan says she will be closing the store permanently.
"Running this store full time was his dream, but not mine," she says. "I think he would agree with this move. I know he wouldn't want me to keep this store open when I feel like I can't do the good job he did at it. If it was going to continue I would want it to be a success, and he was the guy that made it successful."
The store has been closed since Joe's death but will re-open Monday, October 19 for a store closing sale. The store will continue to open until all products have been sold.
However, Susan also says she would be willing to sell the store to a qualified and passionate buyer for a fair price.
Though bittersweet, Susan says it's time to be done.
"I'm proud of what we did. I hope that people will remember him well that he did this out of his love of country and veterans and those who served our country."