LPD: $120K worth of meth confiscated on I-80
Two people were arrested in two separate incidents Wednesday night after police say they were found with meth in their cars.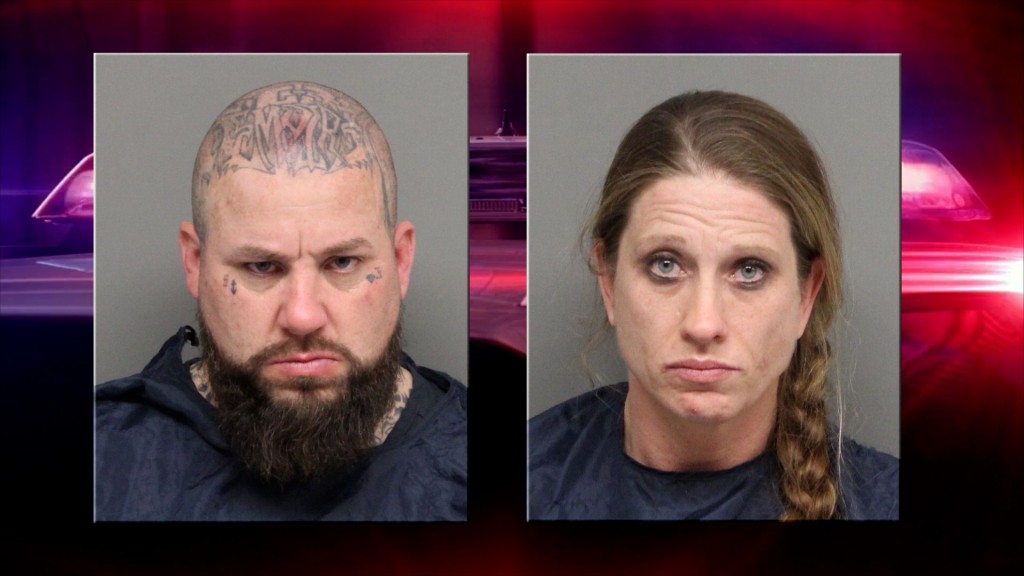 LINCOLN, Neb. (KLKN) – Lincoln Police, the Nebraska State Patrol, and the Lincoln-Lancaster County Narcotics Task Force (LLCNTF) made several arrests Wednesday night after traffic stops led to drug busts.
Around midnight on Wednesday, investigators with the LLCNTF identified a driver and car on interstate 80 from an ongoing investigation. After crossing several traffic lanes and swerving onto the shoulder, the task force called for a marked police vehicle to conduct a traffic stop on the 2012 Jeep Compass.
During the stop, the driver, 41-year-old Kelly Jablonski of Lincoln, allowed NSP to search her vehicle.
Underneath Jablonski's seat, police say they found a bag with 1355.1 grams of meth, which has a street value equal to around $120,000. Also found in her bag was a digital scale.
Jablonski was arrested for possession of meth with intent to deliver and taken to the Lancaster County Jail.
During Jablonski's traffic stop, investigators also saw a 2016 Chrysler Town and Country with Colorado plates swerving in and out of traffic lanes, prompting another traffic stop.
The driver of the van, 39-year-old Jeffry Hogan from Colorado Springs, allowed officers to search his person, where they found a pill bottle with a crushed up pill and straw in his pocket.
Police say a search of his vehicle then resulted in the confiscation of 218.9 grams of meth, pills that were believed to contain fentanyl, a 45 caliber handgun, a 9-millimeter handgun, and $5,000 in cash.
Hogan was arrested on several charges including possession of meth with intent to deliver, two counts of possessing a firearm by a prohibited person, and possession of money while violating a drug law.
Police say it is unclear if the two cars are related or if the suspects know each other at this time.