LPD catches man who knowingly crashed into cruiser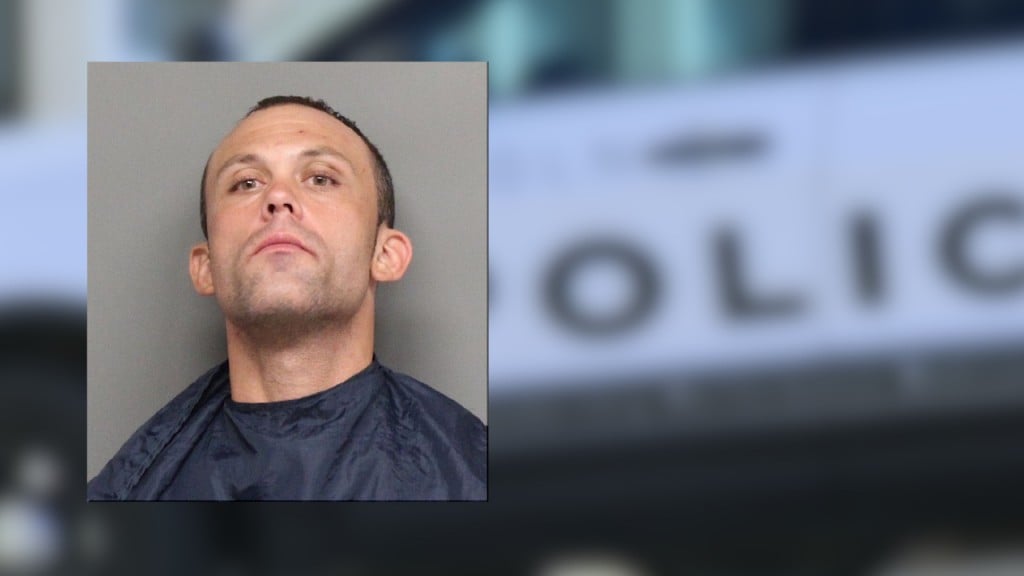 LINCOLN, Neb. (KLKN) — The Lincoln Police Department (LPD) finally apprehended a man believed to be involved in four separate crimes in three weeks.
Around 8:00 in the morning on Monday, July 27th, LPD were called to the 1000 block of Upland Ave on a report of a belated auto theft. The 32-year-old victim says his Chevy Silverado and 10 foot trailer containing tools were stolen, a total loss of 31,150 dollars. The  vehicle was found three days later, where officers were able to identify the suspect as 33-year-old Bryan Malone from scene evidence, including fingerprints.
The following Sunday, Aug. 2nd, LPD were called to the 2200 block of N. 50th Street on a report of an attempted burglary around 7:30 p.m. The 63-year-old victim says a man entered his garage, which contained his Ford Mustang, and jammed the door to prevent anyone from entering the garage. A short time later, the suspect fled the scene. The victim gave chase, but was unable to catch him. Again, evidence found, including video surveillance and fingerprints, indicated Malone as the suspect.
Five days after the attempted burglary, on Friday, Aug. 7th, LPD were conducting surveillance on possible narcotics activity around 8:10 p.m. when they spotted Malone in a vehicle near S. 15th and Mulberry Streets. When Malone stopped the vehicle on the side of an alley, near S. 16th and Rose Streets, officers pulled behind his vehicle and attempted to contact him in the driver's seat. Officers were displaying their badges and identifying themselves as police. Instead of complying with their orders, Malone put the vehicle in reverse and slammed into the unmarked police cruiser parked behind him, resulting in 5,300 dollars in damage. Malone then accelerated and left the scene at a high rate of speed.
Finally, Wednesday, Aug. 12th, LPD officers responded to the 4000 block of N. 11th Street on a report of a trespassing, just before 4:00 p.m. The three male victims, a 28-year-old, a 33-year-old, and a 24-year-old, reported that a male had been jumping fences when he began pounding on their door to let him inside. Officers contacted the individual, identified as Malone.
Officers cited and lodged Malone for the following offenses from the previous incidents. Citations included felony theft by receiving for over 5,000 dollars, felony attempted burglary, felony operating motor vehicle to avoid arrest, felony criminal mischief, misdemeanor willful reckless driving, and misdemeanor driving under suspension.