LPD: Meth, marijuana, catalytic converter seized outside U-Stop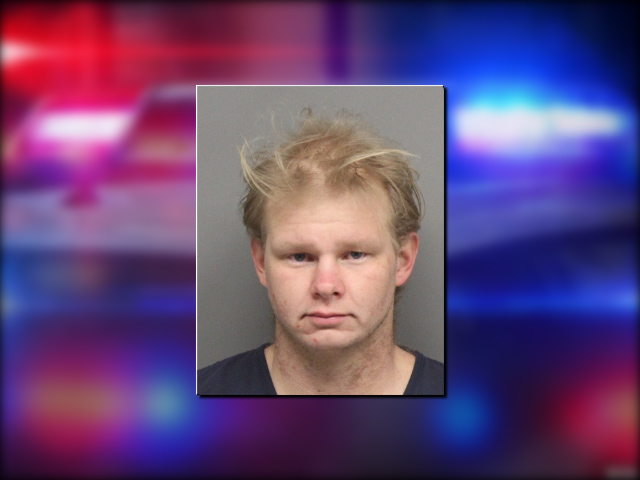 LINCOLN, Neb. (KLKN) — An early morning welfare check led Lincoln Police to close a burglary case.
On Thursday, Feb. 11, around 5 a.m. police responded to U-Stop, 2700 Porter Ridge Rd. The convenience store clerk said a man had been sitting in his vehicle at the pumps for more than 15 minutes. When the clerk checked on him, he believed he may be under the influence of something.
Officers contact the man, identified as 25-year-old Marcus Vogt of Lincoln, who was still in his car. They say he appeared to be confused and disoriented. When asked, Vogt couldn't provide information as to why he was there.
After searching his vehicle, officers reported finding 5.6 grams of meth, 3.1 grams of marijuana, and multiple pieces of drug paraphernalia. A catalytic converter, flashlight, and a Sawzall with several blades were also found inside the car.
After running the plates, officers found that the plates did not belong on the vehicle, but neither was stolen. Vogt's license was also found to be revoked.
At this time, Vogt was taken into custody on multiple drug charges, fictitious plates, and driving with a revoked license.
Later that day, Firestone Complete Auto Care, 300 N 66th St, reported a catalytic converter had been cut from a 2020 Chevy Silverado that had been parked on their property overnight.
The converter found in Vogt's car matched the one stolen from Firestone. On Tuesday, Vogt was charged with possession of burglary tools while at the Nebraska Department of Corrections.
This investigation is ongoing and anyone with information can call Lincoln Police at 402-441-6000 or Crime Stoppers at 402-475-3600.