LPD: Officer thrown head-first into curb during arrest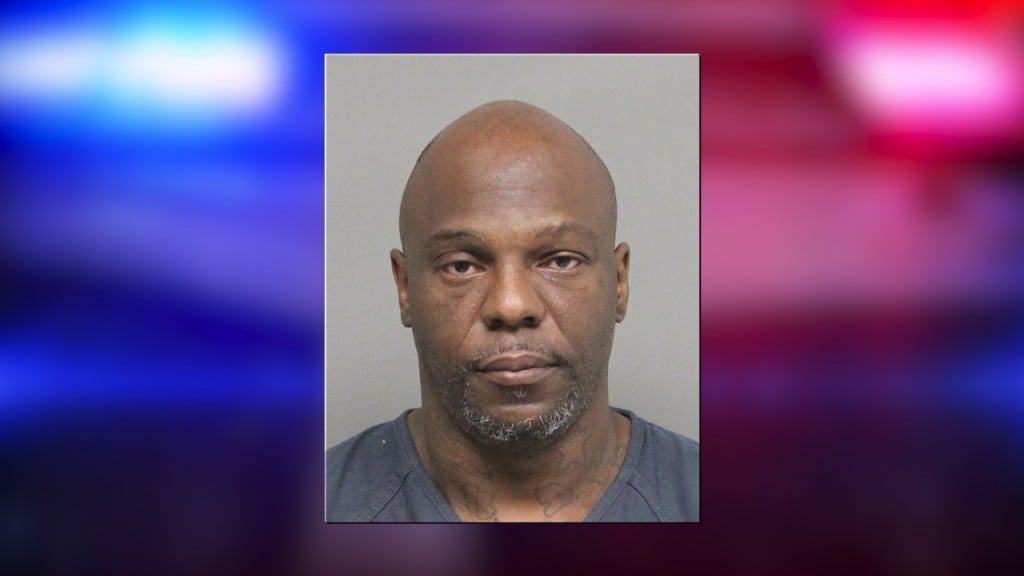 LINCOLN, Neb. (KLKN) — One suspect allegedly evades police multiple times, only to seriously injure an officer upon his arrest.
On Sept. 4, just after 10 p.m., officers with the Lincoln Police Department (LPD) were following up on an alleged robbery victim in the 6300 block of Morril Ave.
The victim, a 72-year-old male, said he was robbed by an acquaintance the day prior. He identified the suspect as 45-year-old Tomis Bedford, who had arrived at his home and hung out for a short time.
According to the victim, Bedford then struck him once in the face, causing him to fall to the ground unconscious. A 49-year-old female was also present at the time. Bedford allegedly punched her several times.
When the victims came to, they found evidence that the residence was rummaged through and reported a 14-inch Bowie knife to be missing. The knife is valued at 100 dollars.
The female was treated at a local hospital for non-life-threatening facial injuries. The male victim was observed to have facial injuries as well.
 Nearly a week later, LPD was called to the 1500 block of "D" Street on a domestic assault report around 1 p.m.
A 49-year-old female reported having made plans with Bedford, an ex-boyfriend, to come to her home to collect his belongings. However, she reported that he became upset during the transaction and struck her in the face causing bruising and swelling.
She fled inside the home to call the police, but Bedford was gone by the time LPD arrived.
On the morning of Sept. 25, just before 4, police were called back to the ex-girlfriend's home. She said Bedford had entered her home uninvited through an unlocked door.
He allegedly became upset and began an argument. At this time, the victim's friend, a 34-year-old male, entered the home. While Bedford confronted the friend, the victim fled the home to call the police.
During this time Bedford allegedly struck the male several times in the head and took money from his pocket. Bedford again fled the area before officers arrived.
RELATED CONTENT: LPD: Woman arrested on three counts of third-degree assault
RELATED CONTENT: 'Don't Fight': LPD finds group attempting to prevent an assault
Officers noted that the victim had facial injuries consistent with that of an assault.
The following day, just before 1 o'clock in the morning, an officer spotted Bedford in the parking lot of America's Best, 3001 NW 12th St.
Aware that Bedford was wanted for robbery and assault, the officer approached and told him he was under arrest.
While attempting to place handcuffs on Bedford, a struggle ensued. Bedford resisted the officer by pulling his arms away and struggling to avoid arrest. Bedford then picked up the officer and threw him head-first into a curb. The officer experienced extreme pain and almost lost consciousness.
Bedford then fled on foot, but the officer was able to get up and chase him. The officer eventually caught and took Bedford into custody without further incident.
The officer later reported feeling sick and almost losing consciousness several times. He was treated at a local hospital and was found to have sustained a head injury.
Witnesses in the area reported seeing the assault take place and feared the officer was going to be seriously injured.
Bedford was arrested for two counts of robbery, felony domestic assault (due to a prior conviction), assault on a police officer, and felony resisting arrest (due to a prior conviction).