LPD recruit class graduates police academy  
Some new faces joined the Lincoln Police Department today!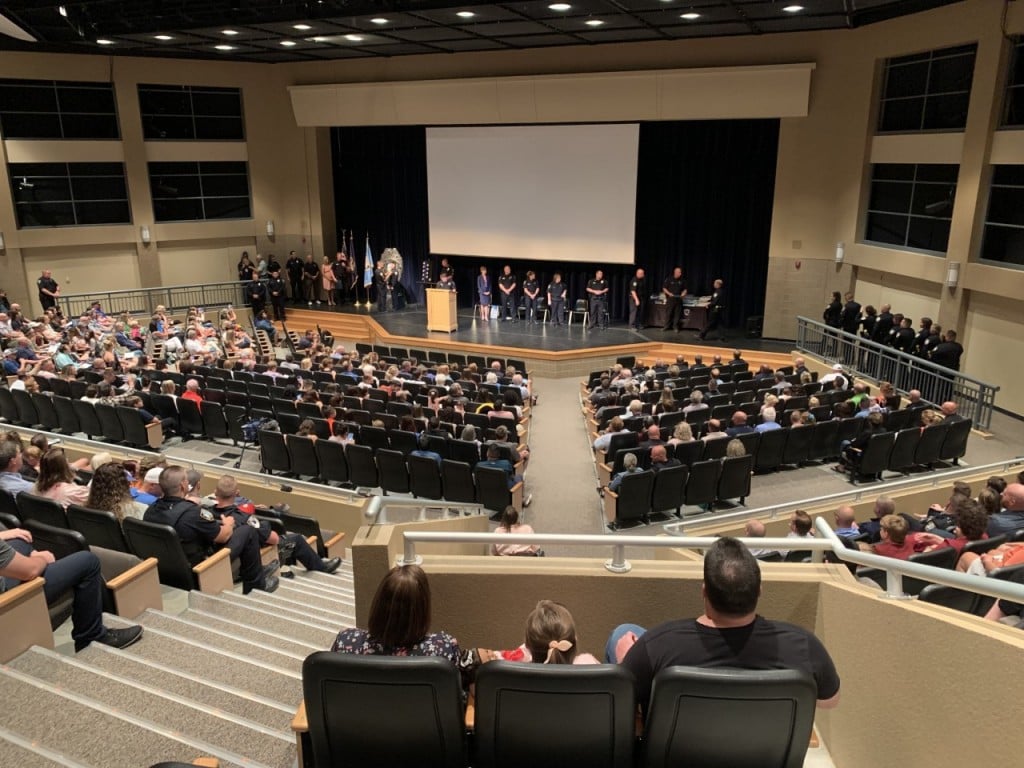 LINCOLN, Neb. (KLKN) – For the first time since December of 2019, the Lincoln Police Department held an in-person graduation for the recruits that successfully made it through the police academy.
14 men and women earned their badge Wednesday evening at Lincoln North Star High School. After 22 weeks of training and then another five months in the field, they're officially ready to serve.
"I know me and everyone else in the class are super excited to get to work and give back to the community, so we can't wait to go out and do our best," Chase Bryant, who graduated from the academy said.
"I think we're all ready to get out of the classroom and get to work," Julia Sorenson, who graduated from the academy said.
For Bryant, it was his dream to be a police officer right here in his hometown of Lincoln. Now, he's made that dream a reality, finishing the academy strong with his brothers and sisters in blue.
"It was super awesome to put the uniform on together and see everyone's face light up and we all got to gear up and get ready for work," Bryant said.
And for another, this was her second time around. Julia Sorenson, a former police officer, went through the academy in 1998 and now she's back again after having a family.
"I have been missing it for awhile and the kids are grown, they're almost out of the house, so it's time to go back to work," Sorenson said.
All of the recruits seem to have one common goal and that's to give back, help others and serve the community. But for those just beginning their career, the veterans of the force have two pieces of advice.
"Don't give up and it will always get better," Officer Jason Hellmuth said.