Magic Moments: The Martinez Family
By: Nikki Davidson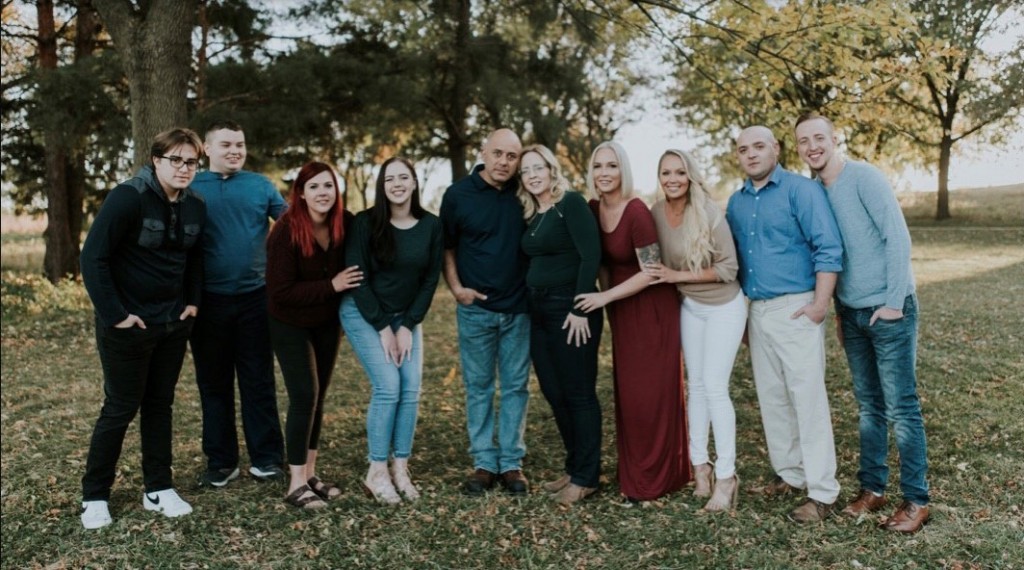 LINCOLN, Neb. (KLKN) – This is part of an ongoing partnership between KLKN-TV Channel 8 and Union Bank and Trust showcasing Magic Moments in December of 2020.
The words "can't," "quit," or "stop" have never been in Cathy Martinez's vocabulary.
The powerhouse mom of four (including 17-year-old Jake, who is on the Autism spectrum) has always just identified a need and set about filling it. As president of the Autism Family Network for 15+ years, she has been a champion for families in and outside of the AFN network. She started a bilingual chapter of AFN so those who don't speak English could obtain much-needed services. She helped the Phoenix Fitness Gym start an exercise program specifically for mentally and physically challenged individuals to help promote healthy lifestyles. She helped organize Husker Heroes, an annual outreach event between the UNL Athletics Department and multiple nonprofits that serve people with special needs. She serves on numerous local and state boards to advocate and inform, is president of her neighborhood organization, and up until recently, the woman many describe as a godsend also ran a full-time daycare.
The holidays are a perfect opportunity to help the ones who help others. Cathy was nominated by Lorrie Bryant, along with several others, and chosen because of her involvement in community and neighborhood organizations. All nominators said that this incredible family never asks for help, and this year they could really use it, as Cathy the Unstoppable is undergoing treatment for stage 4 renal cancer.
Time together is everything
Cathy's diagnosis was sudden, following a visit to the ER, and she has already had surgery to remove the diseased kidney along with 12 lymph nodes, 11 of which were cancerous. She is struggling with recovery and was recently hospitalized after a severe allergic reaction to her immunotherapy treatments. She's home now and is beginning physical therapy to regain her strength. Her husband, Cesar, is a fixture by her side and is also very busy caring for Jake, who needs much supervision. Their son Alex, who's 18, just started at the university and was going to live on campus but elected to stay at home to help his family. That means the family is together, which means more to them than anything, and we think they deserve a holiday that is beyond special (with maybe a tiny bit of help thrown in!).
For Cathy, we thought a house cleaning service might be a nice treat, along with running shoes and socks, and AirPods and crossword puzzle books to help pass the time in treatment. Cesar received gift cards for gas and meal delivery service (the gift of not cooking), as well as some spiffy new wardrobe items. Alex, who is acting as back-up chauffeur, will also receive a gas gift card in addition to a Jet Splash gift card and new running shoes. UBT arranged for Jake to receive an iPad to keep him busy, stored in a safety carrying case.
We're wishing the Martinez family the season's very best, and for improved health for Cathy — we hear you're unstoppable, and we're really rooting for you. Happy holidays, Martinez family!
Note: If you'd like to help the Martinez family, Cathy's friends have started a GoFundMe page to help offset the family's expenses.