Man caught with duffle bag of meth in Nebraska gets 11 years in prison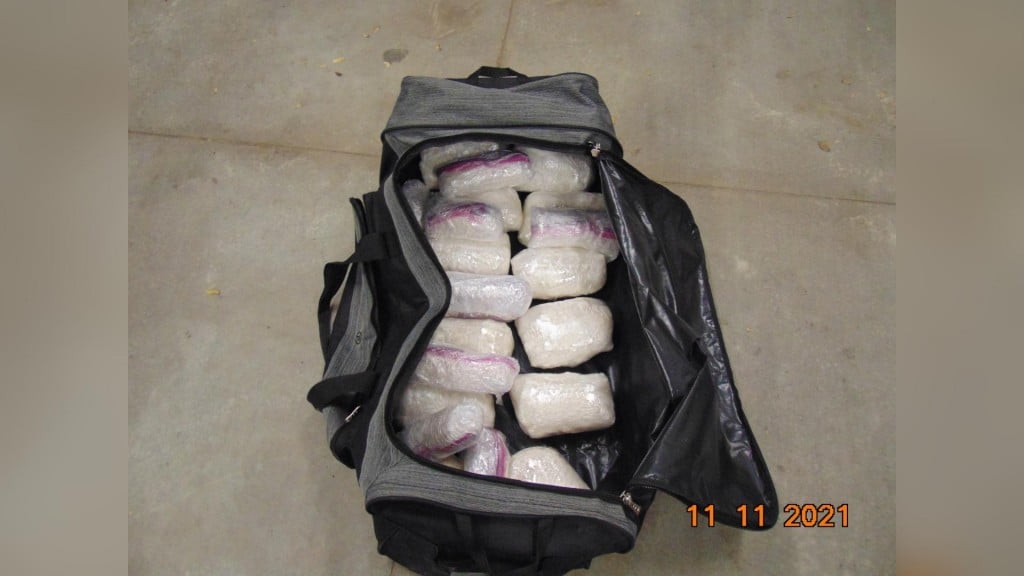 LINCOLN, Neb. (KLKN) — An Arizona man will spend 11 years in prison after transporting 33 pounds of methamphetamine in Nebraska, the U.S. Attorney's Office said Wednesday.
Jared Cain, 41, of Phoenix was sentenced last week in federal court in Lincoln for one count of possession with intent to distribute 500 grams or more of a meth mixture.
On Nov. 11, 2021, a Nebraska state trooper pulled over a car for traffic violations on Interstate 80 near Aurora. Cain was a passenger but had rented the vehicle.
He allowed authorities to search the vehicle, and they found the meth in a duffle bag in the trunk.
There was a total of 14,713 grams of meth. A lab tested it and found that at least 4.7 kilograms was pure meth.