Man critically injured after crash in south Lincoln, family grateful for community support
A Lincoln man continues to fight for his life after he was rear-ended by a potential drunk driver near the 27th and Old Cheney intersection Sunday morning.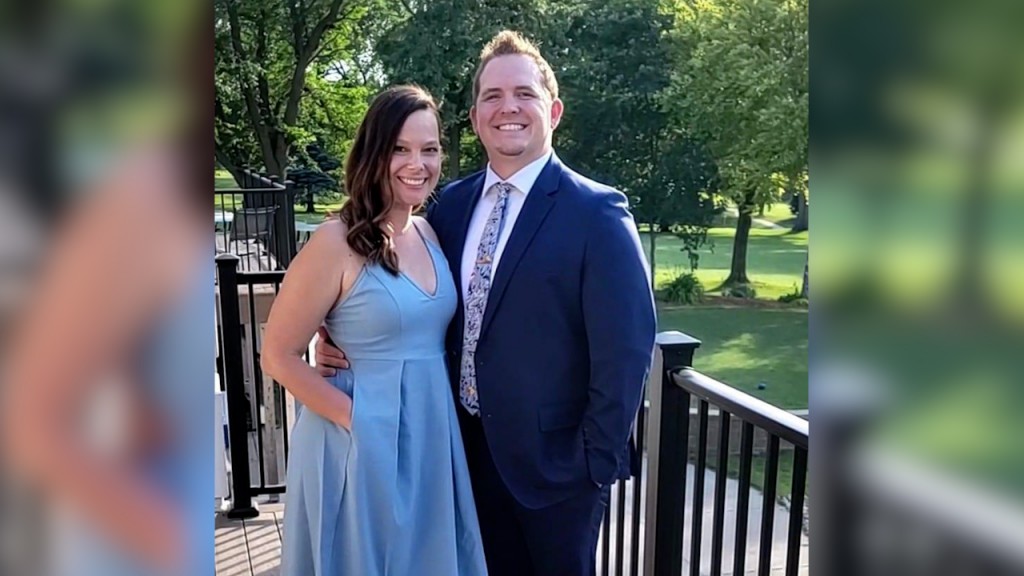 LINCOLN, Neb. (KLKN) – 33-year-old Nick Jarecke and his fiance Natasha were heading home from a Halloween party early Sunday morning, when little did they know, their lives would change forever.
As they were stopped at the 27th and Old Cheney intersection in Lincoln, just blocks from home, they were smashed into from behind.
Their vehicle was pushed into the median, where it collided with a light pole.
Nick was extracted from the vehicle with the jaws of life, and Natasha, who was driving, was treated at a local hospital and released.
Police believe the driver who hit them had been drinking. No arrests have been made at this time.
The Jarecke family says this is one of those times you remember exactly where you were and what you were doing when you heard the tragic news.
"All of our first concern was survival. I mean just being able to be alive coming out of that," Rick Jarecke, Nick's uncle said. "We're 90 hours into this and yeah, he survived, but we know that it's going to be, this is just the beginning."
Nick suffered nine broken ribs, a traumatic brain injury, broken vertebrae in his back, some internal bleeding, and injuries from whiplash.
He has been able to communicate non-verbally, with finger squeezes, and has been able to move his toes. As little as those movements may be, the family says it's very encouraging and small morsels of success.
"When you're in a situation like this, you look for any morsel of positive activity and you just take that and run with it," Rick said. "My brother shared with me that, a lasting image he has, it makes his day when he opens his eyes but there's clearly a look of terror as one can imagine in his face. And you know, I can't imagine, seeing that."
The road to recovery could be a lifelong battle for Nick, who's set to be married in just four short months, but thankfully for him, he's got a large support system on his side.
"He's a son, brother, grandson, nephew, an uncle, a friend, a fiance, and we're just trying to pull all the resources together we can possibly pull together to do something to help him survive," Rick said.
A GoFundMe page was started for Nick to help with medical bills and emotional support.
That fund has already raised over $19,000.
The family says they don't have words on how grateful they are for all of the support.
If you'd like to donate, click HERE.