Man dies after stabbing in Lincoln alley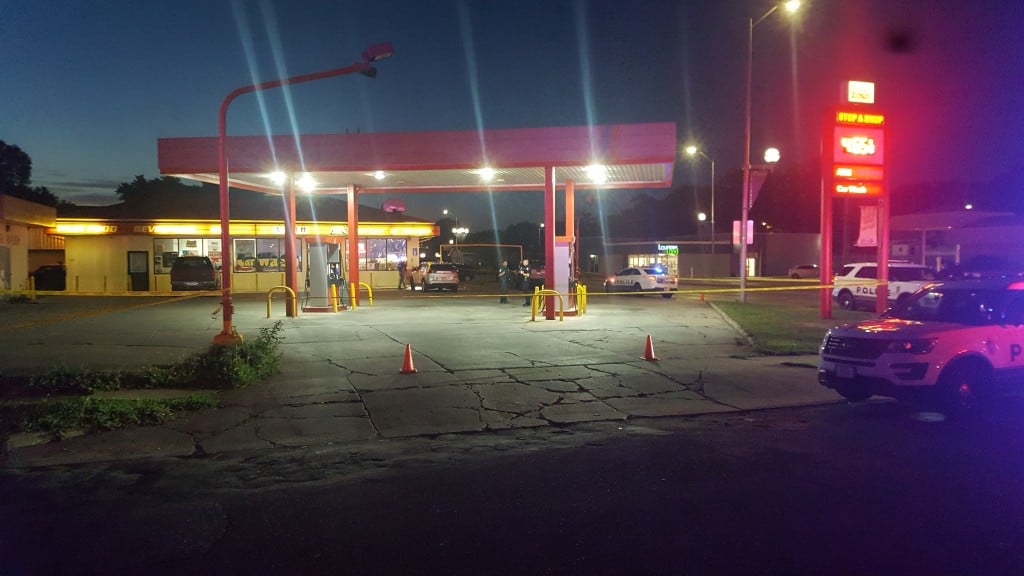 LINCOLN, Neb. (KLKN) —
Update 7/3/22
The Lincoln Police Department is requesting assistance from the community in locating the suspect responsible for stabbing Austin Gress, 26-year-old of Lincoln, on Friday evening.
The suspect, identified as Steven A. Alexander, fled the scene on foot after he stabbed the victim during a fight over a bicycle in the alley near a convenience store at N 27th and Dudley.
Investigators obtained an arrest warrant for Alexander for 1st degree Assault, Manslaughter and Use of a Deadly Weapon to Commit a Felony for Alexander. He is considered dangerous and may be armed with a weapon. Do not approach him rather call 911 if observed.
Steven Alexander is 34-year-old male. He has short black hair, facial hair, and brown eyes. He is 6'0 feet tall and 180 pounds. He has numerous tattoos including a sun and stars on his left upper arm and a skull with a head dress on his right upper arm. He was last seen wearing a black short sleeved shirt, black or dark colored athletic style shorts and black and white tennis shoes.
The Lincoln Police Department urges anyone with information to call our non-emergency number at 402-441-6000 and ask to speak to an Investigator in Criminal Investigations.
Those who wish to remain anonymous can call Crime Stoppers at 402-475-3600. A reward for information leading to his arrest may be available.
A 26-year-old Lincoln man was stabbed to death Friday night in an alley near 27th and Dudley Streets, police say.
The stabbing was reported just before 9 p.m. by someone who heard yelling and found the man wounded, according to police.
When officers arrived, they began life-saving measures, but the man died at the scene.
A witness told police that the victim and another man were in an altercation over a bicycle in front of the convenience store at the corner of 27th and Dudley.
The other man has not been found.
He and the victim knew each other, according to police.
Police said they are still gathering physical evidence, examining video and interviewing witnesses.
Anyone with information is urged to call 402-411-6000 or Crime Stoppers at 402-475-3600.