Maric Heading to Europe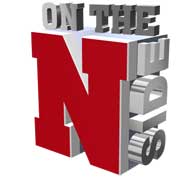 Former Husker center Aleks Maric will play professional basketball this season…in Europe.
Maric agreed to a 2-year deal with CB Granada, a member of the ACB, the premier professional basketball league in Spain.
Maric finished his Husker career 5th in scoring and 2nd in rebounds on the school's all-time charts.
After not being drafted in this year's NBA Draft, Maric saw action in the NBA summer league, grabbing the attention of the Spanish team.