Meet Frosty – the 'Germ-Zapping' robot that could disinfect hundreds of masks per hour at Bryan Health
"It kills germs at the '94-95 Huskers level of effectiveness."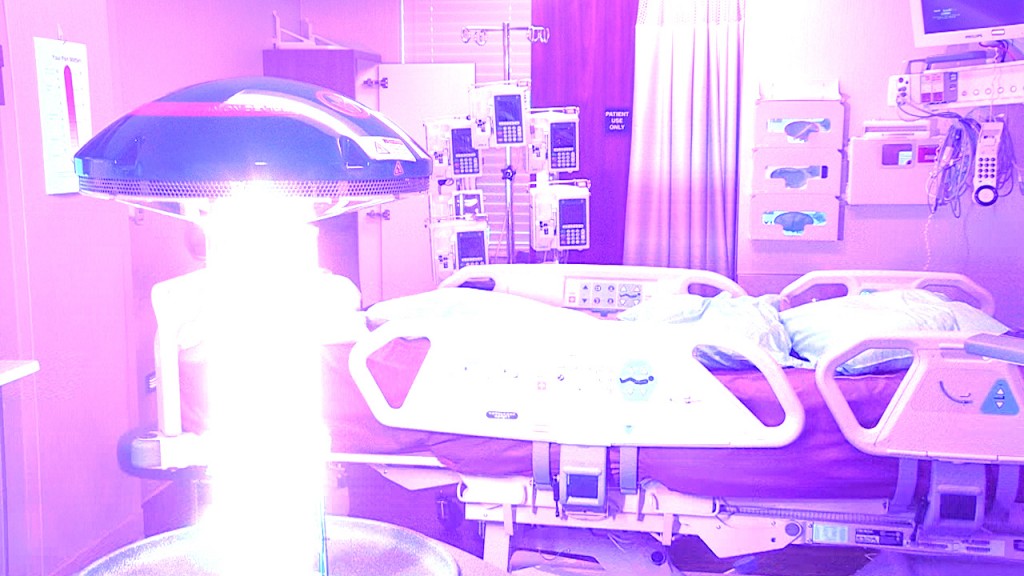 Bryan Health announced Wednesday it hopes to have a "Germ-Zapping Robot" with the capability to disinfect hundreds of masks per hour operational by the end of the week.
Jeff DeBoer, manager, environmental services, said the robot could potentially disinfect 300-400 masks per hour.
The robot, named Frosty, was purchased the same year that Scott Frost was hired as head coach of the Nebraska football team.
"It kills germs at the '94-95 Huskers level of effectiveness," Bob Ravenscroft, vice president of advancement at Bryan Health, said. "Pretty much kills all germs."
Bryan officials are currently working on putting together racks to hang masks on. Once hung, Frosty would be placed inside the room and put out a pulse of UV light to disinfect the masks.
Once activated, personnel would have a period of time to exit the room before the light is emitted. It also has a remove deactivation mechanism. Bryan officials said other precautions will also be taken when using the robot.
The UV-C light passes through the germ's cell wall and disables its DNA. This prevents the organism from replicating and renders it no longer infectious. The science has proven to decrease hospital-acquired infections.
Masks treated by the robot could be used up to five times based on recommendations from NIOSH (National Institute for Occupational Safety and Health).
Frosty is one of four robots Bryan Health currently has (there are two on each campus). The others are Zap, Rhonda, and Ziggy. Officials say they hope to purchased two more robots in the coming weeks.
While some will be used to disinfect masks, the robots are also capable of cleaning rooms. At least one will be placed in a "mask disinfection room" while the others are used to address additional rooms as necessary.
For room cleaning, environmental services staff meticulously clean and sanitize each room after the patient is discharged. Then, the robot is wheeled in and placed at the center of the space. A timed cleaning cycle is programmed on the machine. Technicians close the door and leave the room unoccupied. When it's finished, the robot notifies staff and the room is decontaminated and ready for the next patient.
It takes approximately 45-60 minutes for a robot to clean one room, depending on the size.
Bryan Health has utilized the Xenex Germ-Zapping robot for five years in daily operation. The technology is effective against severe respiratory conditions, such as influenza and coronaviruses. The robot utilizes "green" technology and does not use or leave behind any toxic chemicals.