Memorial to COVID victims happening across America today; Lincoln ceremony this evening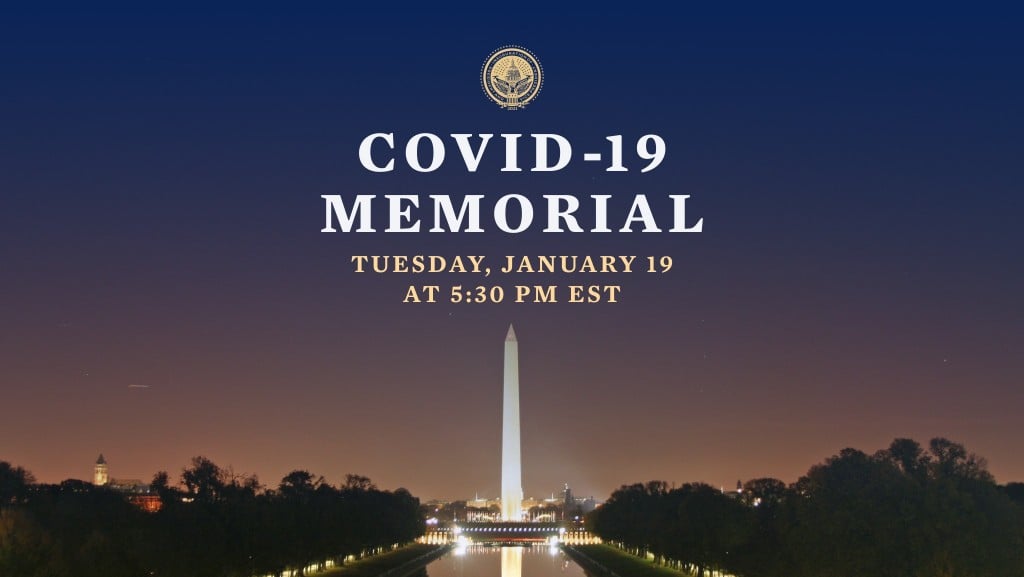 LINCOLN, Neb. (KLKN) – As part of Inauguration events, Tuesday a 'National Moment of Unity and Remembrance' will happen at 5:30 pm local time across America.
The Nebraska Democratic Party will join in this somber moment at the State Capitol to light up the darkness with flashlights and candles. The event will be held on the west side of the Capitol by the President Lincoln statue.
MORE: Nebraska has a Memorial Wall for COVID victims
In Washington, the reflecting pool outside the Lincoln Memorial will be the site for the national memorial. The Inauguration Committee says it will be "the first-ever lighting of the Lincoln Memorial Reflecting Pool" to honor those who died. That's at 4:30 pm Lincoln time.
If you don't want to leave home, the Inauguration Committee suggests lighting a candle in your window or ringing a bell at 5:30 pm local time.
Also in Washington, the National  Mall is now lit up with flags and 56 pillars of lights. The lights represent each state in the United States and territories. The committee said the display represents all Americans who can't come to Washington for the ceremony due to COVID.