Mickey Joseph and the Huskers hope to bounce back against Illinois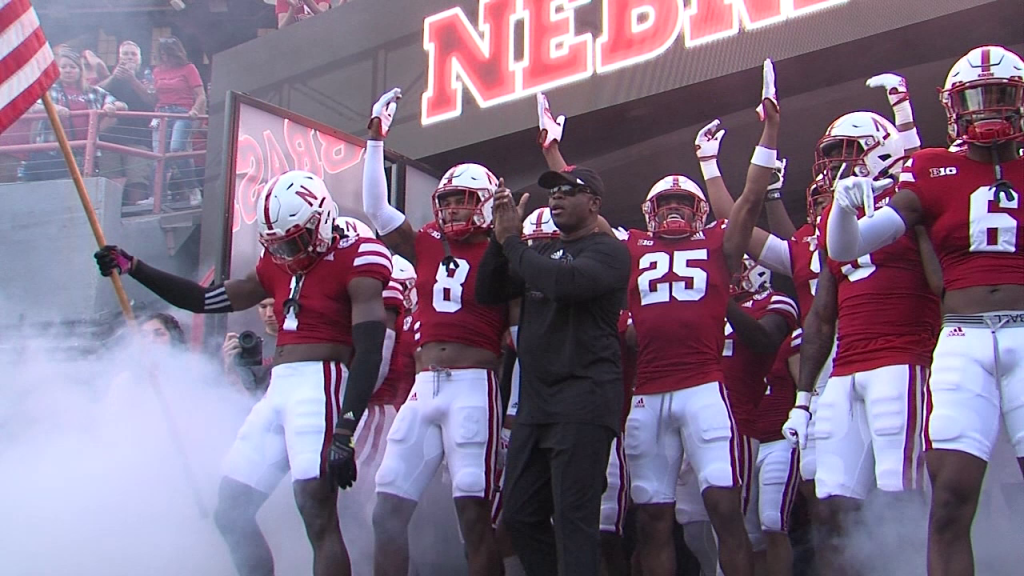 LINCOLN, Neb. (KLKN) – Nebraska is in for a tough one this weekend as the Huskers take on No. 17 Illinois on Saturday.
But the team did get a chance to reset after a close loss to Purdue two weeks ago.
Interim head coach Mickey Joseph spoke Tuesday about the benefits of the bye week leading into this challenging matchup.
"We use this bye week to get a little healthier, you know, clean things up in all areas," he said. "You know, is it beneficial to have this week, just because that hope it helps us down the stretch."
Joseph said linebacker Nick Henrich, who left the Purdue game with an injury, would be out for the rest of the season.
A missing component of a struggling defensive line could prove fatal this weekend, as it will face one of the best running backs in the conference.
Joseph discussed what the team expects to see from the Fighting Illini, calling running back Chase Brown a "really good runner."
"They have a really physical rushing game," he said.
And Joseph is right. Brown is the real deal.
He leads the Big Ten in rushing with 1,059 yards and has racked up over 100 yards in all seven games.
Brown will be a challenge for the Huskers, as the team ranks last in the conference in rushing defense.
Nebraska has given up over 1,300 rushing yards, and opponents average 4.9 yards per running play this season.
In comparison, the Illinois defense, one of the best in the conference, has allowed only 545 rushing yards.
And Joseph acknowledged that the Fighting Illini have a strong defense.
"They're top in the country and in every category," he said. "They have a really good scheme, they well coached and they stick to their guns."
While facing a solid defense, Joseph said Nebraska's offensive line will need to be better.
He added that the Huskers need to do a finer job at establishing a run game with Anthony Grant, who was held to just 35 yards against Purdue.
"You know, we want to throw the football, we want to throw the football, but we got to get Anthony going this week," Joseph said. "We got to get him, we got to get a running game going this week."
Nebraska is back home this week after two away games in New Jersey and Indiana.
But the Huskers have not beaten a ranked team since defeating Oregon all the way back in 2016.
Can Nebraska end the drought on Saturday?
"This week, you know, we're gonna need our fans on this one," Joseph said. "We're gonna need our fans to be loud and help us out a little bit."
Nebraska vs. Illinois will be broadcast on Channel 8 at 2:30 p.m. on Saturday.