Midland University holds mass vaccination clinic for students
The University is one of the first in the nation to offer this feature to students.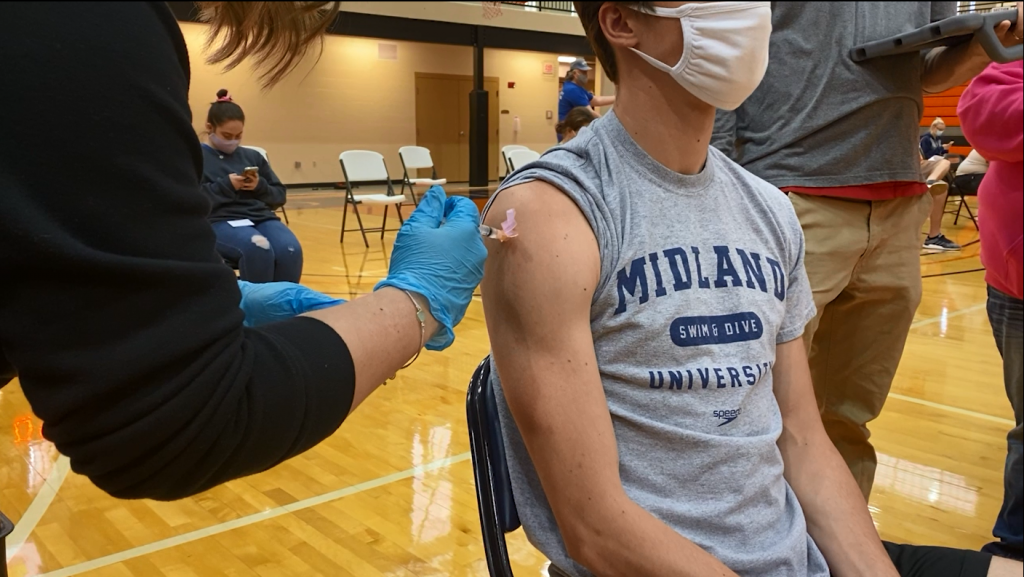 LINCOLN, Neb. (KLKN) –From being one of the first in the country to move classes online at the beginning of the pandemic to now, Midland University is now one of the first again. This time, they held a mass vaccination clinic for their students.
"We take great pride in being relentlessly relevant and being innovative and being on the cutting edge of moving quickly," Merritt Nelson, the Vice President for enrollment management and marketing, said.
Within days of Nebraska moving to phase 2B, allowing everyone 16 and older to get COVID–19 shots, Midland University in Fremont is taking advantage, vaccinating over 300 students.
"I was pretty nervous to get the shot, but it's went pretty smooth," Alexandra Glosser, a freshman at Midland, said.
Quick and easy. The university teamed up with the Three Rivers health department to give Johnson and Johnson shots right on campus.
They aren't requiring students to get vaccinated but rather, sent out a survey to see who would want to get a vaccine. With college life being limited during the pandemic, students were eager to sign up.
"Our students are active in athletics and performing arts. They like to be in person and we understand that they're willing to do about anything to make sure that they don't lose those opportunities," Nelson said.
Nelson said that if more students are willing to get vaccinated in the future, they will be more than happy to adapt and work with the health department once again.