Nebraska Basketball Announces 2011-12 Team Awards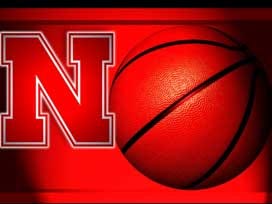 Brandon Richardson, Brandon Ubel and Caleb Walker were recognized for their contributions to the Husker Basketball program, as the trio were honored with the team's 2011-12 awards on Sunday prior to the Huskers' baseball game with Purdue.
Richardson received the Jack Moore Award as the team's most outstanding player. The award is named for late Husker guard Jack Moore, a 5-9 playmaker who set 17 school records in a career that ended in 1982. Moore was presented with the 1982 Francis Pomeroy-Naismith Award as the best collegiate player in the nation under six feet tall. A consensus All-Big Eight performer in 1982, Moore was killed in a plane crash in March of 1984.
This season, Richardson averaged 7.0 points, 3.1 rebounds and 3.3 assists per game, ranking among the Big Ten leaders in steals (3rd, 1.8 per game), assist-to-turnover ratio (7th, 1.8-to-1) and assists (12th). One of only two Huskers to start every game, the 6-foot guard from Los Angeles led NU in both assists and steals while shooting 83 percent from the foul line. He enjoyed a career-high 25 point game, including six 3-pointers, in a road win at Iowa to earn Big Ten Player of the Week. Richardson played both guard spots in 2011-12, averaging 4.9 assists per game in NU's final seven contests.
A three-year starter in the backcourt, he finished his career ranked third in free throw percentage (82.7 pct.) and eighth in career steals (145)while totaling 794 points, 277 rebounds and 235 assists as a Husker.
Brandon Ubel was the 2011-12 recipient of the Paul Velander Hustle Award, which is given to the player on the squad who shows the same type of hustle, determination and effort of former Husker walk-on Paul Velander, the 2009 Jack Moore Award winner. Ubel averaged a team-high 5.3 rebounds per game, including 2.5 offensive rebounds per game to rank third in the Big Ten in that category.
Walker was honored for the Huskers' Play of the Year for 2011-12, as the senior's one-handed alley-oop against Illinois was recognized. The play was chosen as the play of the by the week Big Ten Network and as the one of top dunks of the college basketball season by ESPN. On the season, Walker averaged 6.8 points and 4.0 rebounds per game while starting 29 of 30 contests.