Nebraska Country Music Hall of Fame's first father-son duo shares special bond
Lloyd and Lyle McCarter have been playing music together for decades.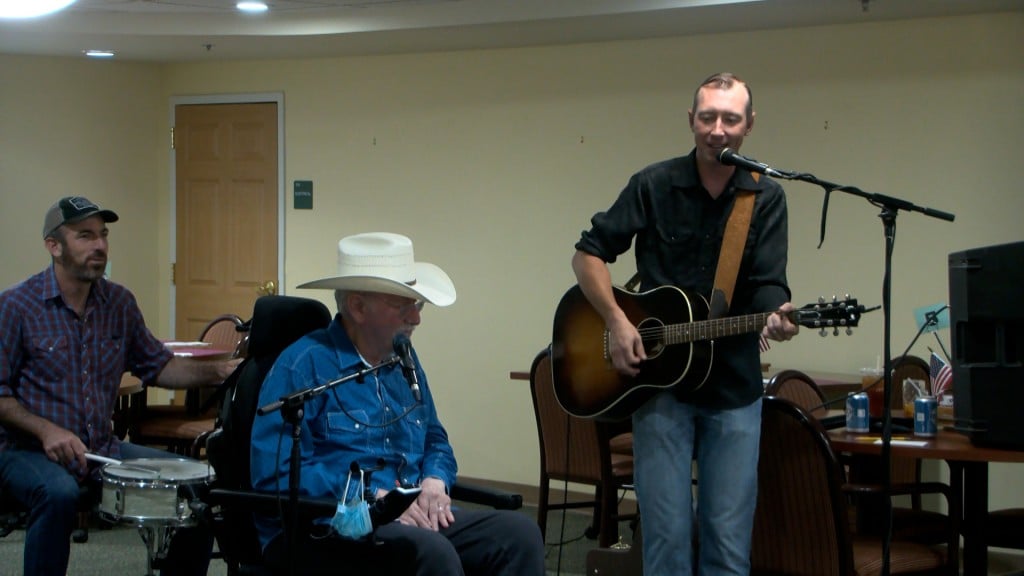 LINCOLN, Neb. (KLKN) – For Lloyd and Lyle McCarter, music has always been in the family blood.
"I just let him pick his own music you know," Lyle said. Fortunately, he picked up country."
Lyle taught his son Lloyd all about music when he was about 8-years-old. The two grew up in Lexington, Nebraska. Lloyd remembers falling asleep at night listening to his father's deep voice in the speakers.
"Some of the fondest memories I have as a kid are him picking me up," Lloyd said. "He smelled like Stetson and cologne, cigarette smoke, bourbon and whisky. I would just bury my nose into his neck and just smell him."
The two have spent decades playing together, taking the stage as father and son. In 2018, Lyle was inducted into the Nebraska Country Music Hall of Fame. Lloyd followed in his footsteps one year later.
However, a lot has changed over the years. Lyle is now a resident at the Lexington Assisted Living Center. Even when the pandemic hit, the music didn't stop. The duo would write songs over the phone, note-by-note.
"It was an outlet is really what it was," Lyle said.
On Friday the pair, along with Lloyd's band Honky Tonk Revival, performed at the center in front of all the residents. Lloyd was on guitar with his 80-year-old father right by his side.
"Thanks for everything," Lloyd said looking at his father. "Thanks for being my dad. Couldn't have asked for a better one."